Is this the Biggest Security Update the World has ever Seen?
Our guest blogger Nadia tells us why the recent Stagefright bug may not be the end of the road for Android.
Security has always been a top priority for Android and Google Play. No more so than recently when Android hijack bug, Stagefright, put as many as 950 million devices at risk of becoming secretly infected by malware trafficked in via video text messages.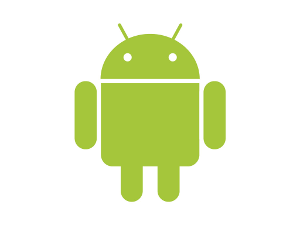 Hold it right there! Don't go smashing up your Android mobes just yet; a rescue remedy is on its way.  If you have an Android phone – or a Samsung, Motorola, HTC, LG, Sony, Android One (the list goes on) – there's no need to feel completely at the mercy of malware. Google has announced that it is patching Android phones and seemingly other manufacturers are following suit by pushing said patches.
According to the Mountain View-based tech giants, from this week on Nexus devices will continue to receive regular updates along with monthly OTA updates that focus on security. The first security update of this kind began rolling out yesterday to Nexus 4, Nexus 5, Nexus 6, Nexus 7, Nexus 9, Nexus 10, and Nexus Player. The update includes fixes for the recent Stagefright issues.
Hundreds of millions of devices will receive the update in the next few days which could make this one of the biggest security updates the world has seen. Hurrah!
The upshot of Google's firefighting is that the likes of Samsung and LG have also committed to sending out monthly security patches to users that will resolve any upcoming issues in the operating system; this will continue for up to three years after the launch of a device.
Dong Jin Koh, EVP of Samsung Electronics said: "Since software is constantly exploited in new ways, developing a fast response process to deliver security patches to our devices is critical to keep them protected. We believe that this new process will vastly improve the security of our devices and will aim to provide the best mobile experience possible for our users."
But it's not just about the updates – although it is an important tool to keep users safe. Google is making huge investments in toughening up the whole system and blocking applications that could be considered malicious programs.
So it looks like the kingpins are massively dedicated to patching us up across the globe and protecting our beloved handsets from software systems intended to cause ill effects.