Manufactured success?
At first impression, today's headlines about growth in the UK's manufacturing industry look positive – let's face it, it's a sector in dire need of some good news. But dig just a little deeper and the tales of poor performance and a bleak future are as convincing as ever.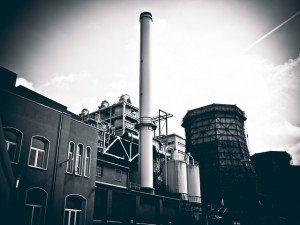 Despite a very small rise from 51.4 in June to 51.9 in July in the PMI (the clever calculation used to measure our economy) manufacturing is, officially, still 'stagnant'.
Gutting! A figure above 50 indicates expansion, apparently. But July's 51.9 is still below the average of 54.3 that the sector has had since April 2013. Any expansion is modest – to put it modestly – and some commentators suggest manufacturing, once the bastion of Britain's economy, is now a drain.
To give you a bit of context: In May 2015 similar stats were published for the services industry. Growth in the sector – that includes bars, restaurants, transport etc and makes up a whopping three quarters of the economy – hit an eight-month high! Its PMI rose to 59.5 in April, extending the run of uninterrupted services industry growth to 28 months, the longest in seven years. It was a well-timed piece of research for government days ahead of the general election.
But today's news is in fact no such thing. There's little change in the state of the manufacturing sector. Not enough to write (home) about anyway.
Production expansion remains dependent on consumer goods manufacturing, which offset a contraction in investment goods such as plant and machinery, Markit said.
So, any improvements in manufacturing, however small, rely on the consumer. The same applies to the services industry, and therefore to the economy as a whole. It's safe to say we're waving goodbye to a manufacturing and export-led recovery. It's in the hands of the client, the customer, the man on the street with cash in their pockets.