Fridays at UKFast – 31st July
If you've made it to Friday with all your mental and physical self intact, give yourself a pat on the back. This week we've gone behind the scenes as our CEO Lawrence picked up his MBE, and discussed why you should turn on two factor authentication, pronto. We've also had an in-depth look into the good, the bad and the techie of Windows 10, and a staggering revelation from Facebook! Now kick those legs of yours back and enjoy your weekend – after the week's roundup!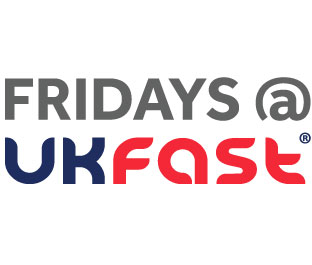 Happy Sysadmin Day!
System Administrator Appreciation Day is a day when the guys and girls who keep your computer running need to be shown some extra love. Maybe you already bring them a mini muffin every day as a way of telling them you love them, but they need a day when the whole company clubs together to bring them GIANT muffins, and give them hugs even if they don't want them (they probably don't want them).
Sysadmins – the people responsible for the upkeep, configuration, and general day to day workingness of your computer systems – are a vital part of a business; pretty much any business nowadays. Yet because a lot of the work they do is behind the scenes or not necessarily interacting with other colleagues' literal human faces it can be easy to forget how hard they work and how much trouble you'd be in if they weren't there or took against you. So, make it rain muffins if you have to (or just ask them what you can do to show them some appreeshin'), just make sure you take care of your sysadmins today, and every other day!
A new bug taking centre stage
A new bug named 'Stagefright' has been dubbed 'Heartbleed for Android'. For anyone who hasn't blocked out the whole Heartbleed ruckus, you'll know why this is a bad thing. In this instance, it allows attackers to take over a mobile phone with a single text, and then wipe all traces of itself so that you may never even know they were there.
What's also scary is that you don't actually need to watch the video that's sent in the message – which is immediately processed by 'stagefright', a part of the Android system – to become compromised. Google says that users with newer versions of Android are protected from the worst effects, but it sounds like only these newer versions will be issued a patch, so keep a beady eye on Google to see how they're going to hook a user up.
Suicidal social media
For anyone with a kid – or even just a social media account themselves – a worrying new study has found that teenagers who use social media for more than two hours a day (which sounds like a lot but believe me, for most data-hungry teens it's really not) are more likely to suffer from poor mental health.
The 2013 Ontario Student Drug Use and Health Survey researchers asked 750 students in grades seven to 12 about their social media habits as well as their general health and psychological wellbeing. 25 per cent of the teenagers said they spent more than 2 hours a day on networking sites like FB and Instagram; the study found that this group were more likely to also have poor mental health and psychological distress – like symptoms of depression – and even suicidal thoughts. It may be a cause and effect situation – that if you're suffering from these things you're more likely to spend time on FB and friends, because you feel sad and alone – but as studies have shown that heavy use of social media can make people feel bad about themselves, it's likely to go both ways.
This is probably not surprising, or even really the first time that research has shown this, but what's pretty cool is the outcome. The study suggested a solution. They reckon that we could turn that frown upside down and that instead of trying to get kids off social media (although it's important to be wary of using it too much anyway), it could be a good opportunity to use the platforms to raise awareness and access to more mental health services and support.
The Twitter bird: bringer of malware
In more security news, a new malware has been found that's using Twitter, Github and online pics to compromise users. The tool's called Hammertoss (the second cool name malware of the day) and it works by generating tweets that include a web address and hashtag offering the location and size of an image. There are instructions hidden within the picture, which is stored on Github,that then allow the attackers to steal info from machines.
Unfortunately, as the attack is made up of several parts, it makes it harder to detect and block this than normal malware. Unfortunately there's no real way to protect yourself against it – other than being careful what you click on – but security experts are hunting down the origins.
Giraffes get lonely too!