14 million running Windows 10 in 24 hours
Despite a soft launch, Windows 10 has already seen phenomenal uptake levels. We take a look at the news from Microsoft today – is Windows 10 finally going to break the curse of Windows 8?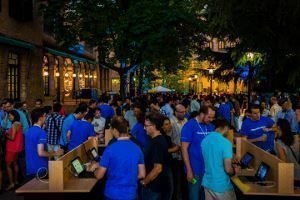 This week Microsoft's roll-out of its new operating system, Windows 10, came without the huge level of ceremony and fanfare that is often associated with such launches. This soft(ish) approach to the launch perhaps comes as a surprise as, after the relatively low uptake of its previous OS offerings – Windows 8 in particular failed to strike the right chord with businesses – this one is make-or-break. It seems that Microsoft is happy to let the tech and features of its new offering do the talking.
Whatever the original IT behemoth has done in the run up to the Windows 10 launch, on this occasion it seems to have been just the ticket. Uptake of the new OS has been incredibly fast, with Microsoft announcing that 14 million systems are already running Windows 10 with many more scheduled over the coming weeks as part of a 'staggered roll-out'. That is a bit of a nothing statistic when just thrown up in the air, but if you consider that just 4 million computers were upgraded to Windows 8 in its first three days of trading, you might concede that the words 'hot' and 'cakes' are applicable in this situation!
Windows 10 does boast a pretty nifty array of new features and upgrades. It includes a new integrated web browser, Edge, which promises to be everything that Internet Explorer wasn't. It also includes a digital assistant by the name of Cortana, supercharged graphics tech and impressive level of cross-device compatibility. CNN is one among many voices hailing the new release, claiming it is "everything a PC operating system should be: familiar, beautiful, easy to use and helpful in unexpected ways." High praise indeed.
But it hasn't been all good news for the launch. Some of the tech media have flagged data snooping potential and initial bugs with the multi-platform OS.
Despite a bit of a panning in the press, the uptake has been so speedy that Microsoft has taken the blogosphere to thank its 'fans' for an incredible and humbling 24 hours. It seems that Windows 10 is going to provide the much needed shot in the arm that the brand needs in the ever-raging battle with its innovative fruit-based competitor.