Facebook users: a THIRD of the world
There has been a lot of talk in the press lately about how popular social media sites really are. Is the social media bubble about to burst?
Well, Facebook recently reported that the number of people who use the social networking site at least once a month grew 13 per cent to 1.49 billion in the three months to the end of June this year. That's HALF of the world's estimated online users logging in at least once a month!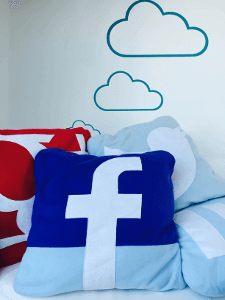 Overall, 2015 has been a record-breaking year across the board for the social media giants (apart from Google+ but probably best not to mention this…awkward!).
The powers that be at Facebook towers estimated that users now spend at least one out of every five minutes on their mobile devices on Facebook. One out of every five minutes!!
The omnipresence of mobile phones, in particular smart phones goes some way to explaining the rise in popularity and the frequency of use. Whilst the tech cynics say being glued to our smartphones affects social cohesion and that eventually users will tire of the novelty, these recent figures published by Facebook suggest otherwise.
There is no doubt social media landscape is growing rapidly. What we have in our midst now are the beginnings of an exponential shift from a trivial status about our dinner to businesses using that information to deliver more effective and tailored messaging.
Social networking is a massive part of everyday life for a great deal of internet users, both in the consumer and business world. Evidently social media use is ever-growing which is translating into larger audiences and endless opportunities for businesses to grow revenue and undertake in more engaging interactions with consumers. It's just up to us to find the right way to tap into them.
How do you engage with Facebook as business?