The View into your Windows 10
Windows 10 is here and it's getting some people pretty hot under the collar. In some cases, because it's got some ace new features; in others, because it could open the window to tracking more of your data. Here's a quick breakdown of the new features, and why it's important that you're not just leaving a window to your data wide open …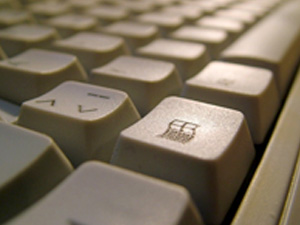 Windows 10 is packed full of some new (and old) features that people are pretty happy about – noticeably, the resurrection of the start menu and full integration of Cortana.
Directx12 low level API is also present, which is a big one not just for gamers on PC or Xbox but will change the state of the graphics and gaming industry.  It will affect CAD software, video rendering applications and more to improve performance and provide easy scalability.  It's also a game changer for the big video card manufacturers, encouraging them to take on board the new API feature set and provide more powerful hardware in the future, which is ace.
There's also an exciting new arrival in the shape of Microsoft's browser, Edge (previous incarnation Project Spartan), with decent security features that completely trump Chrome and IE. In terms of security, Windows Defender is now pre-installed too, free of charge.
Unfortunately, if years of watching B-rate horror films have taught me nothing else, the dangers within are the ones you need to be wary of; and many tech news outlets are flagging up that the small print suggests that Microsoft is competing for 'Big Brother of the Year' prize – collecting as much data as possible to boost UX, but collecting as much data as they can nonetheless.
For example, French tech news website Numerama discovered that when you sign into Windows with a Microsoft account it now syncs some of your settings and data with Microsoft servers, including "web browser history, favorites, and websites you have open" as well as "saved apps, websites, mobile hotspots, and Wi-Fi network names and passwords". Although, if this makes you nervous then you can block it in your settings.
It also gives each user a unique advertising ID to make it easier for 3rd parties to try and sell you stuff, and if device encryption is enabled then Windows automatically encrypts the Windows drive and generates a recovery key, which it then keeps safe for you.
Microsoft also has permission to: "…access, disclose and preserve personal data, including your content (such as the content of your emails, other private communications or files in private folders), when we have a good faith belief that doing so is necessary to", for example, "protect their customers" or "enforce the terms governing the use of the services".
Microsoft has announced Windows 10 as a "new era" for personal computing and a "milestone" for the industry. Whilst the launch brings some clearly fantastic features bundled up as part of Windows 10, it is becoming increasingly common to see messages popping up like 'this app wants to access all of your information and be able to pose as you and send stuff from your account'.
Unfortunately, this level of data collection is pretty standard in the mobile world (think Siri and co) and is now reaching further into other devices too. Windows 10 is multi-platform, meaning these rules apply to smartphones, PCs, tablets, games consoles and wearables. Whilst all of the data from that tech could create a pretty epic and seamless user experience, that's a lot of data to have about a person. Simple fix: check your settings. Allow what you're happy with, restrict what you're not.
For a window into the tech behind our solutions at UKFast, take a look at our website or give us a call on 0208 045 4945.