Why Two Factor Authentication is More Important than Ever
A new report is warning that because of the rise of contactless card payments, two factor authentication (2FA) is a vital part of protecting yourself against attackers. In case you're still not convinced, here's why it's an important and easy change to make to your security practices; even if – like me – your bank has left you in the dark ages and you're not contactless yet!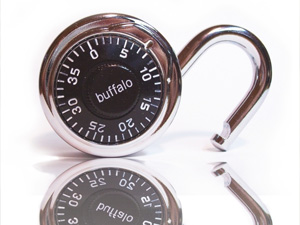 Consumer rights SWAT team Which? has released a new report that tells us why contactless cards could be far worse than a thief who nicks your card and spends the £20 daily limit on, I don't know, 133.33 Freddos or something.
The researchers on the team basically ethically hacked into the cards using scanners that you can easily get hold of, bagging personal details from 10 debit and credit cards, and then using that info to buy £3,000's worth of stuff online without any extra security info.
Laurance Dine, managing principal of investigative response at Verizon, agrees that this new type of payment is convenient but, like with any new tech, it's important to be security conscious, saying: "While contactless offers a quick and easy payment system, it also opens up risk to consumers and banks in the event of fraud; potentially damaging customer relationships in the process".
However, the UK Cards Association replied saying that it wasn't a new discovery and that contactless fraud is very low. Even if this is the case though, it may not stay that way for long, especially as the daily spend limit for contactless is set to rise to £30 as of this September, making it an increasingly attractive target for fraudsters.
Security experts have suggested that 2FA could be a good stopgap to help consumers protect themselves. Two-factor authentication (2FA) offers an extra level of security when logging into an account by asking you to provide another method of identification; even if you're not contactless, it's an important step to integrate into as many of your systems as possible.
UKFast customers can enable two factor authentication in their MyUKFast contact access screen. This means that every time you log in, you'll receive an SMS message that contains a verification code – enter this code into the login page and bingo, access will be granted as normal!
For more information on our security solutions take a look at our website or give us a call on 0208 045 4945.