How to Receive an MBE like a Boss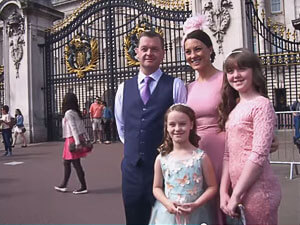 Our boss, to be precise. As many of you will know, our CEO Lawrence Jones was awarded an MBE at the start of the year, and our fantastic film team went with him to Buckingham Palace when he received it!
Here's the 'behind the scenes' footage from the day itself, giving you an insight into the excitement, the nerves and the wardrobes (mostly Gail and the girls')…as well as the advice of someone who is proven to have made a difference to the digital economy. And, as Lawrence is always telling us we can do anything we set our mind to, for anyone planning on being an MBE-recipient in the future it gives you a pretty good idea of what to expect!
Lawrence graciously accepted the award on behalf of his family and the rest of UKFast. If you're interested in joining the team and getting a share in something special, take a look at our careers page!