How to Succeed in eCommerce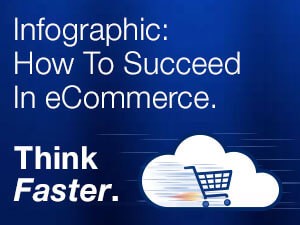 How to succeed in eCommerce is one of the great questions of our time. Well, as a picture says a thousand words we've put together a handy infographic to break it down for you!
We've put together all the important facts and figures so that you can understand exactly what's going on with your online customers, and how you can maximise the potential to keep buyers happy. Plus, with Black Friday and Cyber Monday already on the horizon – you know there are only 22 weeks until Xmas itself – there's no excuse not to be prepared!
Take a look at the infographic now for top tips on how to prepare for the festive season and win at eCommerce!