#BacktoBasics: Firewalls
Firewalls are a vital part of any online solution. And, whilst most people have an idea of what they are, knowing why they're so important – and how to manage them if you have one – possibly not so much. So, if you want to take a peek over the wall to the world of knowledge beyond, here's some basic info to get you started.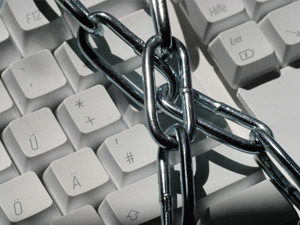 Firewalls are designed with the aim of protecting you against malicious software or attackers, or if you're already infected, stops you accidentally sending out malware yourself. A firewall basically sits in front of your solution and looks at all the data coming in and going out of a server, letting it pass unmanhandled if it's safe or doing a Gandalf-esque 'You shall not pass!' block it if it detects something a bit dodgy.
It does this by checking rules of IP addresses that you've blocked or allowed (deny listed or allow listed) to your server ports (the access points). It's a bit like airport security – when you arrive you have your passport checked, then if you pass that you have a bag scan and customs etc. until you get to your final destination.
So, for example, you could add a rule to your firewall to lock down ports for your office intranet so that outside traffic can't even attempt to access it and guess your password.
Certain types of attacks – like DDoS – will need specialised security software, and you can also get WAFs (web application firewalls) which protect your critical applications from hackers trying to exploit vulnerabilities in the site's code.
At UKFast all our solutions come with N+1 firewalls as standard – so even if one fails there's another to pick up the slack – and you can manage your firewall rules in MyUKFast. There are shared and dedicated options, and not to name drop or anything, but they are enterprise-level Cisco firewalls. We provide PCI DSS compliant secure hosting certified to the ISO 27001:2005 standard to keep your – and your customers' – data secure.
To find out more about our firewalls take a look at our website or give us a call on 0208 045 4945.