Fridays at UKFast – 17th July
Happy Friday, one and all! This week we've been talking Magento basics, and asking who should colocate. We've asked whether it's time for you to ditch Flash, and explained the easy get-around for an iPhone scam. Now catch up with the rest of the week's news and enjoy your weekend!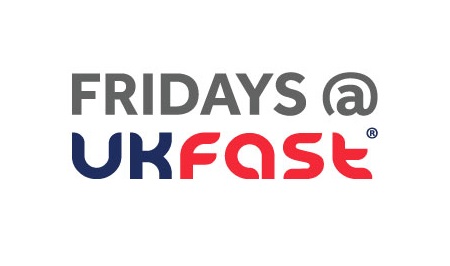 Hacked off
Darkode, a hacking forum described as a "meeting ground for cybercriminals of different nationalities" and used by the likes of notorious hacking team The Lizard Squad, has been shut down after a mega investigation that spanned 20 countries and included the arrests of 28 people (so far), including one Brit. "We have dismantled a cyber-hornets' nest… which was believed by many, including the hackers themselves, to be impenetrable," said one of the US state attorneys involved.
Apparently the site was used for sharing hacking tools and information, including details of zero-day attacks. "Only those proposed for membership by an existing user could join, but not until they posted a resume of the skills and achievements that could contribute to the criminal community," explained the NCA. People could buy things like botnet services – where a group of computers (bots) form a network to pass things (usually malware) between each other – and not good things. Apparently the investigation is still ongoing, and more arrests may yet be made!
Why the IoT could get you £10m!
The government is offering the opportunity to Internet of Things inventors to win £10m! The challenge is to come up with ways to get around the challenges of using the IoT. It's the government's innovation arm, Innovate UK, that's heading up the competition and wants businesses to look specifically at how they can innovate with IoT in the transport, healthcare, and energy sectors.
Apparently IoT is one of the biggest growth areas of the economy and is tipped to be worth £255m by 2020, so even if you don't win, it's an area worth getting into! On the flipside, security needs to have more of a role when building and connecting devices to IoT, as apparently 70% of current IoT devices have serious security vulnerabilities, according to one study.
So, get involved! The Ts&Cs state that you have to involve multiple partners and at least one local authority, one local enterprise partnership and several businesses. Start-ups, small businesses, large corporations and even cities can enter.
We're all getting smarter(watches)
The founder of Pebble smart watch, Eric Migikovsky, reckons that in the not-too-distant future we'll all be wearing smart watches. While it's probably no surprise to anyone that he'd be saying that, it's interesting to look at the evolution of the tech in the short time it's been around.
Already they've gone from offering only the most basic applications – checking email and messages etc. – to some incredibly useful tech; for example, there are now ways of diabetics monitoring their insulin levels on their watches. Also intriguing is the possibility that it might make us more connected to those around us – we'll spend less time staring at a phone screen, instead glancing at our watch when something important happens. Migicovsky said: "We have room to grow in regard to how we filter notifications, and how we let you disconnect when wearing a Pebble. It's that ambient-computing aspect of it, where you're not actively sitting at a desk, so it needs to mesh more into your life".
No matter how bad your week, guaranteed it's not been as tough as this…
Have a great weekend!