Don't Fall For this iPhone Scam
Apple users beware – there's an iPhone scam going around that's trying to lock your screens and make you cough up the dough. However, apparently it's easily avoided, so make sure you aren't paying out unnecessarily!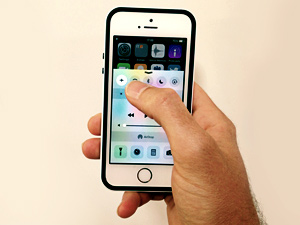 There's a scam going round in the US that's made the leap over the pond to us. It freezes users' phones and demands £50 before it'll unlock them. It's a pain but luckily for anyone who worships at the altar of Apple, it's also pretty easy to get around.
If you fall prey to this scam you'll get a 'crash report' message on your screen telling you to call a number for an 'immediate fix'. The numbers are '1-800-480-4170' in the US or '0800 279 6211' or '0800 652 4895' in the UK and it will – ironically – tell you that someone is attempting to steal information from you and you need to pay to get the phone fixed.
You'll then be asked to give your credit card details and could get charged around £30-50 to unlock the screen.
An Apple community thread has said that actually all you need to do to unlock your phone in reality is to hit the home button, turn your phone onto 'airplane mode', and delete your Safari internet browsing history. Apple is also advising to check your security settings on Safari.
So there ya have it – nice easy one today – and as always beware of going on dodgy sites or clicking links in emails, and giving out personal information over phone or email!
If you're interested in protecting yourself on a more business level then take a look at our website or give us a call on 0208 045 4945.