#BacktoBasics: Magento
You might have heard the term Magento bandied about and wondered what in the name of the good lord Linux it was. Maybe you're setting up an eCommerce website and want to know if Magento is the right choice for you. So, whether you're searching for a solution or just try-curious, lemme break it down for you.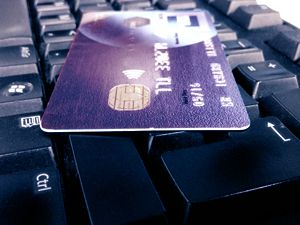 Magento is a high-performance, scalable eCommerce software and platform. In normal person speak: if you want to sell anything online, you need something you can build your website on, which will then take care of you and support your store, which is what Magento's for, in a nutshell.
The platform itself is PHP-based and runs on Linux-based operating systems. It supports a web template system which offers different themes and modules for you at the back-end, as well as easy integration (you can use it easily with third party software like payment gateways) which means that it's pretty easy to actually set your site up.
There are loads of benefits to using Magneto for your eCommerce site. Apart from the fact that its sole purpose is to make your life as an eCommerce seller easier, the 'community edition' is open source, which is ace, so anyone can view and change the original source code; the tech community tends to be massively on board with as it's transparent and constantly evolving – it's like having however many hundreds of thousands of people working as a support team.
The downsides are that it takes huge amounts of resource, and the more people that are using your site to look at products the slower it'll run (because logic). However, if poor performance is something you're worried about, our Magento-optimised Stack could save the day!
UKFast's Magento server is optimised to crank up the performance of your Magento eCommerce site even further. We've just replaced a couple of the traditional parts with things that are going to work slightly better with the set up. This means faster customer processing for you, which means more sales and less frustrated customers. Finally we offer our expertise – we've got qualified RedHat engineers and the most qualified Linux team in the country.
To find out more about Magento take a look at our website.