Fridays at UKFast – 10th July
You are cordially invited to join us in celebrating the fact that it's Friday! I'm sure you're keen to get out and enjoy your weekend, but before you scramble off into the sun, take a moment to catch up with all of the amazingness. This week we've been talking about a very ironic hack and why UKFast's career day matters; plus, we're offering the chance to win a year's free hosting, and are sharing info on an OpenSSL vulnerability that you might need to patch.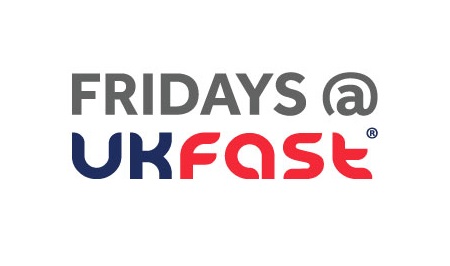 A helluva hack
The US Federal Agency is saying that 21 million people's personal info has been nicked in an OPM (Office of Personnel Management) attack. OPM was hacked back in May, and the agency reckons that if you've had a background check through OPM since 2000 you're "highly likely" to be affected (and it's still possible if it happened before 2000). Mental health records and financial histories were separated though, according to OPM, so probably haven't been affected.
Since then OPM has spoken about steps it has taken and will take to protect people affected by the breach (hindsight eh), including providing things like "identity theft insurance; identity monitoring for minor children; credit and fraud monitoring; and full service identity restoration support and victim recovery assistance". All of these will be free for three years.
Another good thing to come off the back of it (albeit belatedly) is that the agency has promised to send out "educational materials and guidance to help them prevent identity theft, better secure their personal and work-related data and become more generally informed about cyber threats" to those affected. It's always worth looking at ways to become more proactive with things like this to try and help prevent them happening in the first place!
Boosting digi business
Digital business should be getting a bit of a boost soon, as the Government Digital Service (GDS) is looking to get a cracking £55m "efficiency and reform fund" for new digital projects. It was hidden deep inside Osborne's summer budget on Wednesday which said: "The government's aim is to deliver redesigned, user-friendly public services fit for the digital age, as well as delivering efficiencies across the public sector."
GDS has already begun work on GaaP (Government as a Platform) which should standardise systems for common functionality across Whitehall. It's hoped that the boost will help move things toward the aim of making public services "digital by default".
The new Cabinet Office minister responsible for GDS, Matt Hancock, reckons it's a chance to create a "data culture" across government and "build a new state", saying: "Many of the most successful companies in the world take a platform-based approach – companies like Google, Apple and PayPal. We too are building a common set of platforms, core digital plumbing which can be used by services across government."
As small as a blood cell
In other, pretty mental, news, IBM has created a new tech that allows them to make computer chips that are as small as blood cells! This could mean new nanotech and some amazing new opportunities to use tiny computers. It's even more amazing as recently there had been fear that the possibility of creating smaller chips was disappearing.
Mukesh Khare, a VP of IBM Semiconductor Technology Research said: "In recent years, the chip industry has struggled to sustain a torrid pace of semiconductor innovation … Each wave of miniaturization has come only through near-superhuman feats of creativity by scientists and engineers".
He also said that the new chips are the result of dozens of developments in the materials, tools and techniques used to make them. Although the tiny chips have only been made in labs so far, they're working to get them to factory-production level.
If this doesn't cheer you up then you're pretty much dead inside
https://youtu.be/UgdlqCZn5X0
Have a good weekend!