Are you Cashing in on Consumer Confidence?
As parents and etiquette teachers around the world are wont to tell us, "confidence is key" – and this is as true for your business' success as for anything else! Growth is up, inflation is down and, according to a new survey, this means consumer confidence is hitting a fifteen year high.  This could have a knock-on effect for eCommerce and – with lots of info coming your way – now is the time to make sure you're cashing in.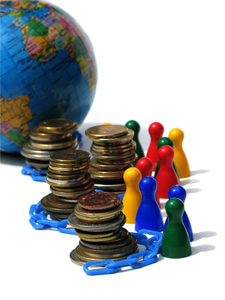 Market research group Gfk's June survey noticed a change in the weather (a slightly more metaphorical one than the current literal heatwave!). The group has tipped inflation at 0.1% and pay growth at 2.7% which is translating into higher demand for 'big ticket' buys like sofas, TVs and other important life things.
The rise is very welcome after six years of doom and gloom for the market, and could mean new confidence for consumers, which means increased sales for businesses.
Joe Staton, head of market dynamics at GfK, said: "We're seeing a dramatic uptick in confidence this month, a real post-election bounce that's put a spring in the step of consumers across the UK. Across all key measures we're reporting higher levels of financial optimism for both our own personal situation and for the general economy as a whole for the coming 12 months."
This isn't just good news for buyers, it could have concrete effects for sellers too. Staton says: "This renewed optimism could also translate into a busy time for retailers. The number of shoppers agreeing that 'now is a good time for people to make major purchases such as furniture or electrical goods' has powered ahead."
eCommerce is becoming an incredibly popular way to buy products anyway, but this could mean big business, so now is the time to make sure your infrastructure is sorted so you can make the most of it! Plus, we've got a handy guide on how to excel at eCommerce to make sure that you've got a solid strategy in place.
For more information on the UKFast solutions that could boost your business, take a look at our website or give us a call on 0208 045 4945.