Fridays at UKFast – 26th July
Another week, another Friday. Congratulations to us! For anyone a bit sad not to be at Glastonbury, take solace in finding out about the tech that's revolutionised the legal sector and the tech companies that don't got your back. We're also sharing how to excel at eCommerce – including not losing customers at the checkout – and a quick catch up on the wonder material that's savin' lives. Now be thankful you're not being rained on in a field and have a good weekend!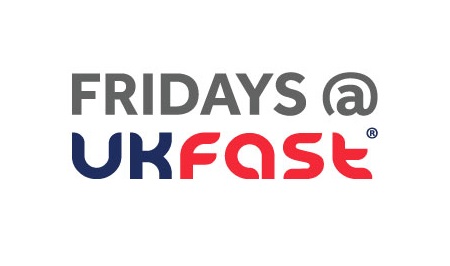 Flash in the pan
Adobe has admitted to a serious flaw in its software after it realised that Flash had a vulnerability. The flaw lets attackers take control of a computer and some were starting to exploit it.
Users are advised to make sure their version is up to date by visiting the Adobe website and double checking that they have the latest version, which is 18.0.0.194. If you're on Chrome or IE your version should be updated automatically. If you're worried though an alternative could be to scrap it completely. Security blogger Brian Krebs recently disabled Flash on his machine as an experiment saying: "It might be worth considering whether you really need to keep Flash Player installed at all."
Spying Fail
GCQH – the government's communications HQ – has had a bit of a week of it. First up they managed to accidentally spy on themselves due to a 'lack of understanding' of a spy system's full capabilities, which is worrying. Apparently they set up an internal monitoring system which accidentally grabbed too much employee data. GCHQ says it's deleted all the data and amended the system but this doesn't excuse blunder 2…
As apparently GCHQ and its US-counterpart the NSA deliberately broke antivirus software so that they could spy on people more easily. By getting rid of antivirus they could exploit vulnerabilities that would let them read communications data. This could leave 'hundreds of millions' of people exposed to dangerous viruses, says a report from publication The Intercept. GCHQ apparently got a warrant to do this, but The Intercept says it's "legally questionable on several grounds".
Gmail's undo mistakes button
We all know that sinking feeling after hitting 'send' on an email just to realise you've sent it to the person you were talking about, not to/accidentally replied all/just generally made a huge error in judgement. Well Gmail's come to the rescue of those of us that are a little too swift-fingered on that send button, with a feature that lets you recall emails up to 30 seconds after they've been sent.
The feature has actually been around for a while but was previously only on offer to those with access to special features, but now anyone with a Gmail account can use it. It basically holds off on sending the email for 30 secs and if you change your mind at any point during that window you can 'undo send'. You need to enable this feature in your Gmail settings if you want to have the power to 'take-back', and you can get it for the Gmail app too.
Crazy Fact of the Week:
Modern tech words including Photobombing, Sexting, crowdfunding and Vaping have all snuck into the bastion of the English Language, the OED. So now if you, your friends or your children are busting out some serious 'photobombing', you know you have official backing.
Keep your eyes peeled for the badass stowaway!
Have a good one!