Fridays at UKFast – 19th June
Welcome to Friday everyone! This week we've been talking about a new direction for passwords, and a very ironic security breach, as well as the possibilities of the IoT, life at UKFast and a connectivity con. Have a good weekend!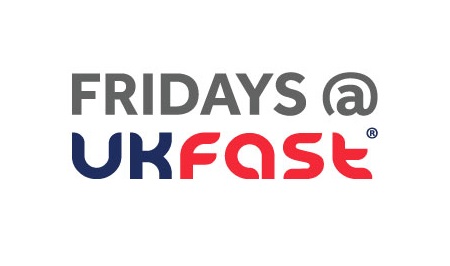 Rotten Apple
Critical zero day flaws have been discovered in Apple's iOS and OS X which would let attackers "crack Apple's password-storing keychain, break app sandboxes, and bypass its App Store security checks". This would basically let them steal passwords from installed apps. What's worse is that the researchers that found the flaw told Apple about six months ago and yet the vulnerabilities still seem to be there, so the group decided to go public with the info themselves.
Because the apps are set up to be able to talk to each other it could have big problems if malicious attackers took advantage of these flaws. "For now, the best advice would appear to be cautious in downloading apps from unknown developers – even from the iOS and Mac App Stores – and to be alert to any occasion where you are asked to login manually when that login is usually done by Keychain," 9to5's Ben Lovejoy says.
And in a Galaxy pretty close to here…
It's not just Apple though – another flaw has also been announced this week that could affect a scary 600 million Samsung Galaxy users! It's pretty bad too, as the flaw in the Swift keyboard could let an attacker potentially access the camera and microphone, secretly install apps, access pictures and listen in on phone calls. SwiftKey says the flaw is "low-risk" though. Hm.
If your phone is a Samsung Galaxy S6/S5/S4/S4 Mini you could be at risk, although there may be more affected models identified as time goes on. It's important that you avoid insecure wifi (unprotected networks while out and about etc.) and these should be used with caution anyway; always tell your phone to forget the network once you've left the location if you do use it. Otherwise the best advice is probably to contact your mobile operator to see if a patch has been issued, and in the meantime maybe consider using a different device.
Mind control
A new kind of TV remote controller is here – your mind! It sounds a bit Twilight Zone-y but the BBC has set up an experiment asking ten employees to control iPlayer using only their minds. The subjects wore headsets and, using either 'meditation' or 'concentration', managed to control the show. Apparently the tech uses the brainwaves that you produce when you're concentrating to work, and connects to an app.
When the participants chose concentration, the electrical activity the employees produced was shown onscreen; once certain levels were hit, iPlayer was switched on. It's not exactly the fastest way of choosing shows, and might require a bit more brain power than we want to give when choosing our evening viewing, but it could have amazing implications for people with restricted movement such as those suffering from Motor Neurone Disease. The headset is low cost so possibly – with a bit more fine-tuning – this could become a reality soon!
A helping hand
Tech might get a bad rep sometimes but the improvements it can make to people's lives are incredible. A bionic hand, dubbed the 'most lifelike' so far, has been given to a woman in London and has made an amazing difference to her life. The arm was designed by Formula 1 and it's been said to deliver "unrivalled level of precision and natural movements".
The hand weighs about the same as a bar of chocolate and has been designed with women and children in mind. The company said it's built to mimic an accurate skeletal structure and has miniaturised components which will enable the wearer to do the small, delicate movements that weren't possible before.
This is clearly why we have internet…
Have a good weekend!