Are You Being Conned on Connectivity?
Apparently the answer to this is: probably. Which? has found that 15million homes in the UK don't get the broadband speeds that they're paying for. And considering that a) broadband can be flippin' expensive and b) a few seconds load speed can make a world of difference to a site's success, this could be bad for businesses and users alike, and may make you want to do your router a mischief.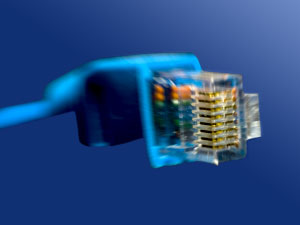 A report by consumer oracle Which? has found that 74% of households aren't getting the connection speeds that they're paying for, and only 17% get even close to the speeds advertised by their provider.
It also highlights the much-documented urban/country divide as the number of homes actually getting the promised speed is 30% on average in cities compared to 1% in the country. With something like broadband, which is becoming increasingly integral to the economy, this difference could then continue to increase the divide, vicious-circle style, even further.
The gap between advertised and actual speed has been a bone of contention by the UK Advertising Standards Authority for a while. It's had to pull up companies in the past, and will now raise the issue with Ofcom to see if something can actually be done about it. The communications regulator has already started a broadband crackdown that makes it easier for you to swap providers if you're unhappy with the speed of your service, but some are saying it's not enough!
According to official guidelines, 10% of customers should get the max advertised speeds, but lots of the well-known ISPs don't hit those marks. Which? executive director Richard Lloyd says, "Broadband is an essential part of life these days, so people shouldn't be persuaded to buy a package which is never going to live up to expectations.
"We've raised our concerns with the advertising authorities, but we now want Ofcom to ensure that consumers get the speeds promised by providers."
Hopefully this will get resolved soon enough, but it shows the importance of having websites that aren't slow loaders. If your customers are fighting with bad hosting as well as bad connectivity they could be waiting a while to reach you – if they hang about that long, that is!
The statistics are pretty bleak. Studies have shown that if your site takes more than four seconds to load, 25% of customers will leave, so it's important that you're doing everything in your power to keep your customers. You may not be able to control whether ISPs fulfill their promises, but you can control having the right infrastructure and solution to support your site!
For more information on how UKFast can help your site, take a look at our website or give us a call on 0208 045 4945.