The Big Names Saying NO-bama to Weak Encryption
The issue of whether the government should be allowed full access to our data has been a hot topic for a while now in the UK, but seems our cousins over the pond are getting involved in the ruckus too, after two tech industry pressure groups have asked Obama not to force them to give data decryption keys to the NSA.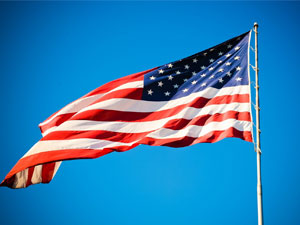 Information Technology Industry Council (ITIC) and the Software and Information Industry Association (SIIA)  – which between them represent some of the biggest tech names in the world, including Apple, VMware and Yahoo! – wrote a letter to Obama and other major government figures to ask them not to agree to the NSA's request for 'back door' access to their customer data.
The government is arguing that it needs access during investigations, and that it can't understand why companies would market something that allows "people to place themselves beyond the law." But the idea of weakening encryption on data or giving up the keys has been a bone of contention both in the US and here, particularly following David Cameron's comments last year and the suggestion of a so-called "Snoopers' Charter".
"We are opposed to any policy actions or measures that would undermine encryption as an available and effective tool," the groups wrote in the letter to Obama. "Encryption is an essential asset of the global digital infrastructure, enabling security and confidentiality for transactions as well as assurances to individuals that their communications are private and information is protected."
Overall. the 140 groups that signed the letter – including tech firms, civil society groups and security experts – reckon that complying with the government's request would be dangerous to the privacy and security of the data, and would encourage customers to go abroad to store their data. Probably not much point looking to the UK though, as it sounds like we're heading in the same direction with the new Investigatory Powers Bill.
The problem is there's no real way to let the 'good' guys in and not the bad guys, plus the whole ethical privacy issue. As the groups say "Strong encryption is the cornerstone of the modern information economy's security," and weakening it would ultimately "threaten the global marketplace as well as deprive individuals of certain liberties."
For more information on the solutions available at UKFast take a look at our website or give us a call on 0208 045 4945.