2015: The Year of the Cyberthreat?
In case there was any doubt about whether cyber security is still turning up like a bad penny, a new report shows it is. In fact, it's more like a whole piggy bank, as security experts are warning that cyber threats are set to soar this year following a huge rise in the first few months of 2015.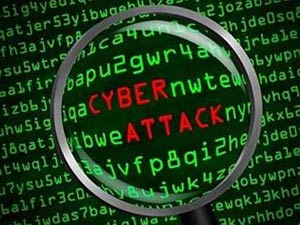 The McAfee Labs Threats Report was released today by Intel Security and found that cyber crime is hugely on the rise and is set to continue; for example, a crazy six trillion spam messages were sent worldwide in the first three months of this year and on average six attacks happen every second.
Attacks both new and old are reported to be growing and Ransomware attacks alone – when attackers basically freeze your computer until you agree to pay them money – have grown 165% since the start of the year.
Weirdly the biggest number of threats so far have affected Adobe Flash, as the tech grows in popularity and attackers are increasingly trying to exploit unpatched vulnerabilities. McAfee found that there was a delay in users applying for the Adobe patches, so it's vital that you keep software up to date and get any vulnerabilities patched asap, otherwise you could find yourself with a nasty bug. Plus Adobe is pretty good at getting patches for flaws out sharpish, so there's really no reason to delay!
Vincent Weafer, senior vice president, McAfee Labs said: "With the popularity of a product like Flash, there comes a tremendous responsibility to proactively identify and mitigate security issues potentially threatening millions of users".
The report also found that mobile malware is on the rise too, which will be an important next step for security as smartphone use and mcommerce becomes increasingly common.
Considering that attackers clearly aren't letting up on trying to nick your data, it's important that we're all just as relentless on keeping ourselves safe. A clear security strategy is important, but here are a few tips to get you started:
Keep your updates updating and your patches patched.
Don't click on weird email links and remember that banks etc. will never ask you for details over email.
Check URLs after clicking on a link in case you've been taken to a fake site, and ensure that any personal transactions are done over HTTPS rather than HTTP.
For more information on how UKFast can protect your solution take a look at our website or give us a call on 0208 045 4945.