Fridays at UKFast – 5th June
Happy Frizzleday people! Hope you've got a cracking weekend lined up with your loved ones, but before that I'm sure you want to know about all of the things that have been happening in the tech world this week! We've been talking about how to go pro with your password, white hat hackers, the price of human error and the changing face of gaming. Now enjoy this week's roundup!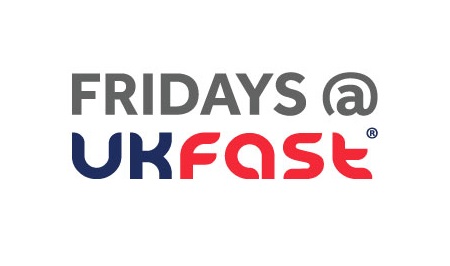 The Great Hack from China
Chinese hackers have allegedly carried out a mega hack which targeted four million US government officials. The Office of Personal Management (OPM) confirmed that current and past employees had been affected, and that the hacks were thought to have come from China. Officials reckon it could affect every federal agency.
OPM – which is basically HR for the federal government – has said it'll contact anyone affected by the breach and offer them 18 months of free credit monitoring and identity theft insurance. Apparently the info on the OPM's database includes employee job assignments, performance reviews and training, but the breach didn't involve background checks and clearance investigations.
Susan Collins, a member of the Senate Intelligence Committee said the breach was "yet another indication of a foreign power probing successfully and focusing on what appears to be data that would identify people with security clearances".
The FBI says it's investigating the breach and chief strategy officer of cyber security firm Xceedium has warned that the hacked data could be used to impersonate or blackmail federal employees with access to sensitive information. Following this hot mess, Congressman Adam Schiff wants cyber databases to be upgraded.
Another Window(s) opens
Microsoft has announced that the much anticipated Windows 10 will be available at the end of July. What's more – if you're a 7 or 8.1 user – you can get the upgrade for free; on the flipside though, it's not 100 per cent clear about what'll happen to users on older versions – so if you're XP or Vista you might need to buy it yourself.
The plan is that it also heralds the beginning of 'Windows as a Service', so that, as a product, it just continually updates across different devices. In terms of support, Microsoft has said: "Once a Windows device is upgraded to Windows 10, Microsoft will continue to keep it current for the supported lifetime of the device — at no cost". If you want to be one of the first to get the upgrade you can reserve a free copy by clicking on an icon that should be popping up in the bottom right of your screen soon.
Facebook SHAkes up its security
A while ago we talked about the risks of using SHA-1 as protection and it seems that companies are pushing forward with moving over to SHA-2. As of the end of September, Facebook will be kicking SHA-1 to the curb and according to Facebook's Adam Gross, the move is in line with the Certificate Authority and Browser Forum's plans to totally ditch SHA-1 by January next year.
"We'll be updating our servers to stop accepting SHA-1 based connections before this final date, on October 1, 2015. After that date, we'll require apps and sites that connect to Facebook to support the more secure SHA-2 connections", he wrote.
Facebook recommends that if you've got "applications, SDKs, or devices that connect to Facebook" you get them checked for SHA-2 support so there's no confusion when the change happens.
A Digital Infrastructure Taskforce
With the deadline for the government to hook up 95 per cent of UK homes to superfast broadband fast approaching, digital economy minister Ed Vaizey has been appointed chair of the 'Digital Infrastructure Taskforce' – which is a name that means business if I've ever heard one.
The plan is for the team to focus on broadband, mobile and the digital economy, with the aim of driving the roll-out of universal broadband and improving mobile phone connections; this way everyone can become part of the digital economy.
The role will include bringing key ministers and officials together for regular meetings so they can keep on top of the agenda and track progress to ensure the government's aims are met. They'll also identify potential problems and how to resolve them, maintain momentum, ensure accountability and ensure it all keeps on track and is generally followed through as discussed.
For anyone who ever got the lyrics to a song horribly, horribly wrong…
https://youtu.be/xTe3cwrb6iE
Have an ace weekend!