Good Sports
Great news everyone, it's Women in Sport Week! This comes hot on the heels of the announcement that FIFA 2016 will feature women's teams for the first time. Representation – or lack thereof – of women in games is not a new topic, but Electronic Arts' decision gives recognition to women in not one but two fields (seewhatIdidthere?) where they're generally underrepresented.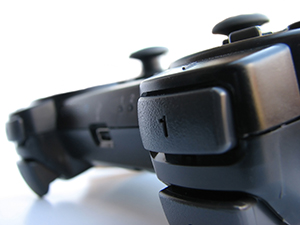 Twenty years after the first FIFA video game, female teams are finally getting a chance to have a virtual kick about. The next FIFA game – FIFA 16 – will include twelve women's national teams: Australia, Brazil, Canada, China, England, France, Germany, Italy, Mexico, Spain, Sweden, and the United States of America.
According to EA – the company behind the FIFA games – the inclusion of female players has been a top fan request and they've been considering it for a while. Sadly you won't yet be able to add women to your Ultimate Team but it sure can't hurt FIFA's image right now. "Bringing some of the best women's players and teams in the world to our franchise is a massive event for EA Sports," said David Rutter, vice president and general manager of EA Sports.
The problem is not just getting women into the games though; as GamerGate highlighted, it's making sure they're represented like normal, sometimes awesome sometimes awful, fully-functioning and capable members of society once they're there – and perhaps unsurprisingly, some of the players are worried about how their skills might be represented by the game.
It's made a solid start though, as the game's designers scanned the movements of American striker Abby Wambach to make sure they accurately nailed the typical movements of a female footballer, and other players have been given a head scan to make sure they look lifelike for when the game's released in September. Wambach is the top international goal-scorer of all time with 182 (compared to Ronaldo's 52), so it's a pretty good basis to be going on.
Representing women properly in games is a vital way of getting more women in the industry and this should have a positive knock-on effect for the future of the game too. Eniola Aluko told BBC Sport: "I think it shows where the [women's] game's going in terms of how fans can engage with us in a game."
Studies have shown that games with female 'heroes' receive on average half the marketing budget that games with male heroes do. Perhaps unsurprisingly then, male-led games sell better, but games with optional female heroes are generally reviewed better. Considering that just over half of all gamers are women, it's not like female characters wouldn't sell given half the chance.
Another great thing about the FIFA move is that it'll show women in sports gear running around doing awesome things, vs the clothing that most female game characters wear historically which is, frankly, impractical at best, and degrading at most. FIFA's decision is long overdue but a step in the right direction, and might help level the playing field, both on screen and off.