The Hackers Working for the Forces of Good
You may not have heard of them, but 'White Hat' hackers battle the forces of cyber darkness to save our online mortal souls (aka our data) on a daily basis. It may just sound like someone wants to be the Gandalf of the hacking community, but white hat hackers can play a vital part in securing a business' solution.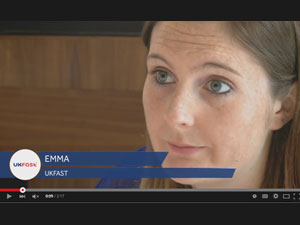 One of the ways that white hat – or 'ethical' – hackers try to keep the 'bad guys' (black hat hackers, to call them by another name) at bay and protect your solution is by hacking your system first and showing you where you're vulnerable to attack; a process known as penetration testing.
Repeated penetration testing is a great way of keeping on top of your business' security and its potential holes, allowing you to patch them before they get exploited. Our bitesize video explains:
If you have any questions about pen testing talk to our security division Secarma, or for more info on UKFast's security solutions take a look at our website.