Fridays at UKFast – May 29th
Well done – you've made it to Friday afternoon! 10 points (which is probably better than 10 pints, although that's really your call at this point). This week we've been talking about the rascals stealing your Uber rides, a peeping parliament, and tips for entertainment online businesses for the year ahead! Now enjoy your weekend, after you've read the best of the rest of course…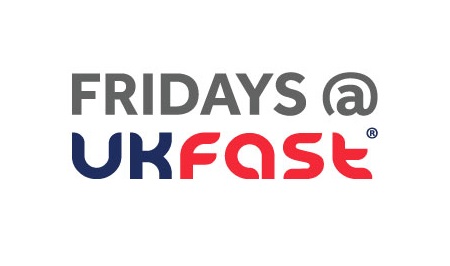 A Brill(o)iant Life
Sounds like the Internet of Things is about to receive a big ole' jumpstart to the heart, with the unveiling of Brillo, Google's new OS. It aims to connect all of the things (well, as long as they have an internet connection) which could, in theory, make your life about a bajillion times easier. The OS will work in anything that can fit a lil computer chip inside it – from a fridge to a parking metre to a lawnmower.
It's based on Google's current Android operating system and the idea is that it'll eventually connect eveything – from all the day to day things in your life, to something as epic as a city infrastructure. So for example, it could let you check how long is left on your parking metre, or let city controllers manage traffic from their smartphone. And although security is a concern for the IoT, Google is saying that the these would be eased by the fact that it's Android at the core. Plan is to roll it out over the next year, but then companies will have to take time to integrate it into products, so it could be a couple of years before you're all hooked up.
Apple minus the bugs
An Apple bug last week was crashing phones left right and centre, infiltrating them – and affecting other devices too – with a text message. For anyone affected, Apple has issued a temporary workaround until the fix is available. The company's page suggests Siri is your saviour:
Ask Siri to "read unread messages".
Use Siri to reply to the malicious message. After you reply, you'll be able to open Messages again.
In Messages, swipe left to delete the entire thread. Or tap and hold the malicious message, tap More, and delete the message from the thread.
Don't fret though, a fix should be on the way. "Apple is aware of an iMessage issue caused by a specific series of unicode characters and we will make a fix available in a software update," explained its support page.
Tiny killer drones
Bees are bad enough, but now – in the category of flying things that can hurt you – tiny killer AI drones are looking to set to become a reality in the near future. Lethal Autonomous Weapon Systems (laws) are the endgame, but a professor at the Uni of California at Berkeley has said: "The stakes are high: Laws have been described as the third revolution in warfare, after gunpowder and nuclear arms." Whether this is a good or bad thing is yet to be seen though as some worrying rumours are flying about, including a plan to not put any limits on their intelligence, but to instead limit their capacity for speed, mobility and firepower. Foolproof.
Some have said that there needs to be restrictions on AI, but the UK, US and Israel – who are at the front of this AI Arms Race – have said they'll ensure they stick to regulatory advice. Some countries are seriously not happy about 'laws' – Germany and Japan particularly – and almost all states reckon that "meaningful human control" is needed, though it's not entirely clear what that would mean either. There are also fears it could end up being used for policing in peaceful situations, and that they could take aggressive action against behaviour they perceive as threatening.
For anyone who's ever wondered what GoT would look like as a Coldplay musical, wait no longer! (It's 12 mins but it's 12 mins of unbridled joy. And it's also for Red Nose Day)
Have a good weekend!