Peeping Parliament
Today millions of Brits tuned in for the Queen's speech, which was kinda like a sequel to the award-winning motion picture The King's Speech, but with more controversy; one part in particular at least. It included information on a new bill that has the worthy aim of preventing terrorism and other crimes, but that also comes with a price that may be too high to pay.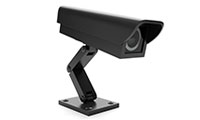 The new 'Investigatory Powers Bill' huddles under the controversy umbrella with Theresa May's proposed Communications Data bill, otherwise known as the 'Snoopers' Charter'; the original bill was already pretty unpopular, and eventually blocked by the Lib Dems.
The police say that the law isn't currently keeping up with tech, and the new bill would basically allow GCHQ (the UK's version of the NSA, which gained notoriety during the Snowden revelations) to continue to grow their reach.
Downing Street has said that the main aim of the new bill is to provide the authorities "with the tools to keep you and your family safe". It also wants to "address gaps" in intelligence gathering and access to communications data which is putting "lives at risk". This is with the aim of intercepting communications between terrorist organisations and other universally-rubbish people like criminals; it's a totally understandable aim, but has turned out to be a bit of a Frankenstinian monster, combining the Snoopers' Charter, plus the ability to intercept communications in bulk, and a few other bits to follow.
Unsurprisingly, rights groups are fretting that this could lead to mass surveillance as it'll mean that everyone's web and social media use is tracked. Whereas previously Google, say, might have collected some information on your for marketing purposes, now they would be legally obliged to know everything about you. Open Rights Group executive director Jim Kilock said the government wanted to spy on "everyone, whether suspected of a crime or not".
It's probably unlikely to be popular either, as a YouGov survey at the time of the Snoopers' Charter also found only six percent of UK citizens thought the government had made a good enough case for the new powers, and 71 percent didn't believe their data would be kept secure.
The details are going to be worked out and will be announced in the next few days, but it could mean  internet service providers and mobile operators have to log much more data about what their customers are doing; covering who we call, text, tweet and instant message, what games we play, when we post on social networks and who we send webmail to. So, watch out for more information, because it looks like they'll soon be watching you.
For more information on the tech behind our solutions take a look at our website or give us a call on 0208 045 4945.