The Ghost in your Uber
It's bad enough when someone goes somewhere exotic and boasts about it. What's even worse is if they rub it further in by charging you for it! Uberers in the UK have been getting charged for taxi journeys abroad that they didn't take, so if you use the company to get about read on and find out what to do if you get taken for a ride.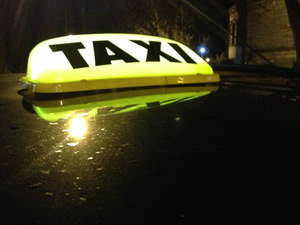 Uber has revolutionised the way we think about taxi rides, and bringing the service onto an online platform has made it so much easier to get around (even if, in my case, you probably could have braved the ten minute bus ride home from Chicken Cottage) but it also includes the most common pitfalls of tech by leaving us open to hackers.
Uber users in the UK have been waking up to find that they've been taking taxi rides in their sleep half way round the world. Which is impressive, and rubbish, because it's all of the expense without the tan.
Uber's been caught up in controversy recently anyway after Boris announced he's keen to limit the company's growth in London, in a bid to protect the jobs of black cab drivers. The company's also started testing a self-driving programme in Philly, which is controversial enough tech on its own.
There's also been some speculation that hacks are coming from user details posted on the Dark Web (the remit of sites like drug market Silk Road) but Jo Bertram, the head of Uber's business in the UK, has said new regulations should "protect people, their personal safety and their pockets, not hamper innovations they value and that make their lives easier.
"We take any issue of this nature very seriously and, after investigating, have found no evidence of a breach at Uber. Attempting to access and use Uber accounts fraudulently is illegal and we notify the authorities about such activity."
Having said that, the company is still investigating it in the US. If you're an Uber user you should make sure you've got long, strong passwords, and if you find you've been taking imaginary taxi rides get in touch with Uber and you should get your money back.
For more information on how to keep your solution safe, take a look at our website or give us a call on 0208 045 4945.