Fridays at UKFast – 22nd May
Happy bankholidayweekend Friday guys! This week we've been talking about the new rules on taxing tech firms, our recent event with charity Maggie's, a new vulnerability, and the rise of cloud computing in the UK. Now kick back, catch up, and enjoy your long weekend!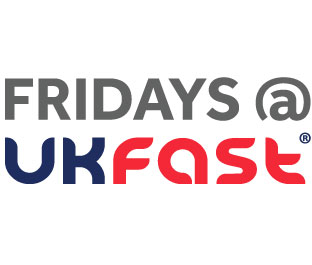 Ironic hacking
In a visit from the karma fairy, mSpy – which has been dubbed a "stalking app" – has been hacked, with about 400,000 of its customer details leaked online. mSpy had told the BBC the day before that it definitely hadn't been hacked… but then admitted that it actually had.
The company says it's mostly set up for parents trying to track kids or employers legitimately wanting to track employees. But in reality it seems like it's also used for things like spying on partners and other not-OK things like that. The UK's Information Commisioner is also investigating the company and has said that if you're worried your data might have been affected to get in touch with mSpy as a first step; if you don't have any joy with them, get in touch with the ICO.
Data Traffic jams
Connected cars are speeding onto the horizon but there could be a jam up in the traffic, both online and off. Basically all of the fancy tech in connected cars, used for mapping and entertainment and the like, could overload phone systems and give said cars a bit of a freak out. Research has warned that it could really mess with mobile networks.
By 2024, Machina Research predicts that there will be 2.3 billion such connections, up from 250 million last year. It's not so much the volume of traffic either, as the overloading of certain points of the network simultaneously. The report ultimately recommends that phone networks prepare for the cars by upgrading their infrastructure and change any parts necessary to pre-empt the potential problems.
Avoiding ads on Android
No one really likes seeing ads but they're mostly a part of everyday browsing – although possibly not anymore for Android users. An ad-hiding web browser for 'droid smartphones has been developed, called 'Adblock', which does pretty much what it says on the tin.
Originally Google said it broke its rules for interfering with other apps, and the team behind the app were kicked out of the Google store in 2013. They feel they have a better chance now though, as they're limiting the ad-blocking function to the web browser. The aim of the app is to help "purge bad ads" but has had some bad press as it lets some advertisers pay a fee to get around the block. Adblock is currently waiting to find out whether Google has accepted it for the store or not, and next up will be a version for Apple iOS.
Boosting Internet in Beijing
We all get frustrated with slow connectivity, so citizens in China will be made up to hear the government has announced plans to invest a whopping $182m into its high speed broadband before the end of 2017! Network construction will be high on its list of priorities over the next two years with the aim of accelerating the development of its fibre optic broadband and high-speed 4G mobile networks.
At the moment China is reportedly 82nd in the world for average internet speed, which is slower than Malaysia, Thailand and Taiwan, and pretty crazy considering the fact that it's the world's second largest economy. Its vision is apparently to move out of 'low-tech production' and into fancier areas like space, e-commerce and bioengineering by 2025, so keep your eyes peeled for big things from Beijing!
Sharing is caring eh lads!