Taxing Technology
Tax is the bogeyman of our dreams and our bank balance, and can be a serious point of contention for big international businesses for how much they should pay, and to whom. The man who is going to be reforming global tax rules has said that tech companies need to stop 'extremely aggressive' tax planning. Here's what it could mean…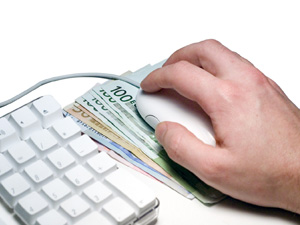 With many waiting expectantly to see how a Tory government would affect the economy, tax is a massive concern for many. Pascal Saint-Amans, who runs the tax policy for the mouthful 'Organisation for Economic Co-Operation and Development' (OECD), says tech companies "push the boundaries of what is legal", and that "You have giants making billions in profits and not paying taxes where they operate". All in all, that doesn't sound ideal.
New standards that the OECD is looking at bringing in would mean companies need to pay more tax in the countries where they sell goods or create revenues. He also said that tax havens shouldn't be able to help some of the wealthiest companies paying incredibly low tax.
Saint-Amans is hoping that an international agreement will be reached on how to manage and change the international tax laws ready for November's G20 summit. Apparently this could all mean big international companies like Facebook, Google and Apple paying more tax to the UK Treasury; as well as publishing how much they pay, for increased transparency.
However, some of the companies involved have spoken out saying that they are only following government laws. Mr Saint-Amans acknowledges that it's not necessarily the companies' fault: "We didn't update the rules. We unfortunately needed a crisis to have this wake-up call to say we need to change because it is outdated."
The problem is that the economy is becoming an increasingly global, digital market, and yet tax laws aren't necessarily equipped to deal with that; but it could be a serious opportunity for positive change. Saint-Amans summarises: "Now, governments have decided to move. It shows that when you have political support you can achieve technical changes."
To find out more about the tech behind UKFast's solutions, take a look at our website or give us a call on 0208 045 4945.