Fridays at UKFast – 15th May
Happy Superhero Day everyone! We've had a great time at UKFast supporting Key 103's Cash for Kids by dressing up as our favourite heroes and trying to save the smiles on children's faces through the medium of baked goods and fundraising. In other news this week, we've been sharing advice on investing in technology and why superhero day is so important. We've also looked at how to keep your site protected in the long-term, and a new vulnerability to watch out for! Have a cracking weekend!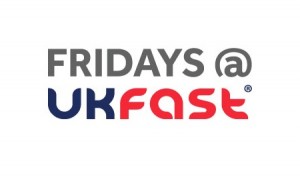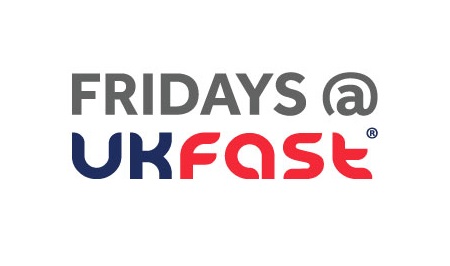 Bug bounties
United Airlines is joining the craze of paying people to find bugs in their system – but as well as cash it's offering air miles for members of its customer loyalty scheme. It's also asking bounty hunters to stay away from certain areas, instead focussing on the confidentiality, integrity and/or availability of customer or company information. It says this is because – although it doesn't technically think it could compromise a plane's systems – it doesn't want to risk a plane 30,000 ft in the air!
Bounty hunters are also not allowed to attempt brute-force attacks, code injection attacks, denial of service attacks, or to compromise customer loyalty accounts – if they try it they could get into hot legal waters with the company. There are other restrictions on eligibility too, but with more and more organisations getting in trouble for slow or no acting on bug discovery, this could be a trend that's set to continue.
Doubled browsing
A new study has shown that people over 16 spend an average of 20 hours 30 mins a week – nearly an entire day – online! Those aged between 16 and 24 spend the most time online, clocking in at 27 hours and 36 minutes at the end of 2014. This compares to 10 hours and 24 minutes a week ten years ago.
This has been put down to the rise of smartphones and other devices that can connect you anytime – apparently 66% of adults now have a smartphone. The most popular internet activities include watching videos, playing games, IM and social media – mobiles have overtaken consoles as the most popular way of playing games too! The research could be used to support a call for a digital single market which would give everyone the same access to services across Europe.

Searching for a better solution
Google is in a bit of a bother this week – first it was accused of rigging its search rankings so its own shopping sites would be prioritised, now it's being told it needs to be more open to the right to be forgotten as apparently not many requests are being approved. Experts in technology law, data protection and philosophy have also said that more info about the requests should be released to help inform global discussions about personal data.
Google has countered saying there are crazy-complex methods for dealing with the requests, but some have said that there need to be more transparency – even from Google's own advisory council.
The window to your…phone
There's been a bid to find the most effective way to replace passwords recently – and a new smartphone by Fujitsu has transported iris-scanning tech from sci-fi films to a reality. The phones can be held about 10cm away from you and a quick scan of your eyes will unlock it.
Biometrics are becoming increasingly popular as tech security methods; irises in particular are hard to fake… although there have been times when scanners have been fooled by pictures of eyes, so that's not so great. Tech like this could be the way forward as it's an easy alternative to a password, harder to fake and doesn't risk users forgetting it – so keep an eye open for more tech like this in future!
Have a picture of the UKFast Team in full superhero mode!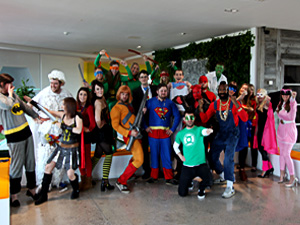 Have a great weekend!