Fridays at UKFast – 8th May
I don't know about anyone else but – whether you're thrilled, devastated or just sick of hearing about the election – I'm sure the one thing this country can agree on is that we're allllll happy it's Friday! This week we've been talking to a new recruit about his experience so far at UKFast, discussing how to focus your business' security strategy, investigating a new really mean malware, and debating e-voting. Now catch up on the latest tech news and enjoy your weekend!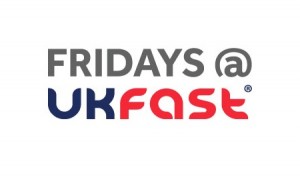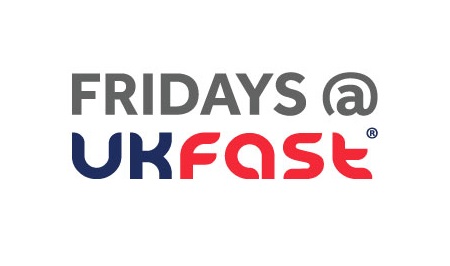 Len-ohno-vo, they've done it again!
Not long after Lenovo was accused of including potentially dangerous adware in its laptops, three potential vulnerabilities have been found in its software, which could be used to install malware on users' computers. Lenovo's saying you'll be prompted to install a patch for the vulnerabilities, and should do so ASAP. "Alternatively, users may manually update System Update as described in the security advisory," it said.
One of the vulnerabilities can be exploited when connecting to unknown wifi, called 'classic coffee shop exploitation', so it's also important to be wary – as always – of connecting to wifi hotspots. Once again, the company was made aware of the issue a while ago, and although they issued a patch in April they only went public this week.
Stronger together?
The EU plans to set up a digital single market in Europe which would cover all of the things: from e-commerce to broadband spectrum, courier and parcel delivery rates, and uniform telecoms and copyright rules. It will probably be years before it actually comes into being but it would aim to boost digital services across the EU, as we're currently a pretty weak digital market.
The current set up is a bit of a minefield, because of things like VAT, and also because users are becoming increasingly worried about sending their information overseas. The former Prime Minister of Estonia has said that the European GDP could be increased by €415bn (£308bn) a year if a digital services market could be formed, but not everyone in the 28 countries involved is likely to be as enthusiastic.
Giving away more than just your age
Microsoft's fun new 'How Old am I?' app has been giving us all a few laughs this week – apparently my face isn't even recognised as human, soo thanks Microsoft – but there's a less amusing side to it. The app lets you upload pictures of yourself and then it analyses them to guess your age – hilarity ensues. Although it says Microsoft wants to use the app to teach itself to guess better, it also gives Microsoft permission to post these pictures of you – along with your name, if it likes – anywhere on in the deep, dark hole that is the internet.
What you're doing by uploading pictures is giving the company, "its affiliates, and necessary sublicensees" the right to be able to use the pictures across all of their internet businesses, according to the terms. Remember to always check what data you're giving away, even if it seems like fun – unless you want to inadvertently make that selfie a little more public than you intended.
The next election, brought to you by robots
Swiftly moving on from our election to the upcoming one across the pond, the US 2016 election may be the first to be documented by drones! The FAA has just approved the testing of unmanned planes to collect news in urban areas, and drone experts reckon this could all be pushed through in time for next year's elections. Michael Drobac, executive director of the Small UAV Coalition reckons "Drones offer the chance to capture the scale and energy of campaign rallies far more effectively than helicopters have done before".
Until now drones in the US haven't been able to fly over areas with people 'not directly connected' to the drone's flying missions – so basically, they can only fly in unpopulated areas – but this new ruling means that they can start testing them in cities. It could be a breakthrough for filming news footage, as drones can get much lower than helicopters and up to about 400ft, but with recent high-profile drone strikes and security fears, it may still be a bit of a bumpy ride.
Luckily at UKFast everyone falls under the 'awesome' category, but do you recognise any of these office stereotypes (maybe when you look IN THE MIRROR??).
Good luck to anyone doing the Manchester 10k this weekend – you'll probably see a few of my intrepid colleagues there!
Have a great weekend!