Fridays at UKFast – 1st May
Welcome to the three day weekend! But before you wobble off on your relaxing/fun/generally ace activities, catch up on the latest and greatest! This week we've talked about the new ShopLift vulnerability, an event to inspire you, how you can become a superhero IRL and sharing the political parties' feelings about tech.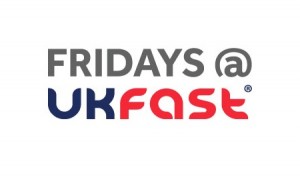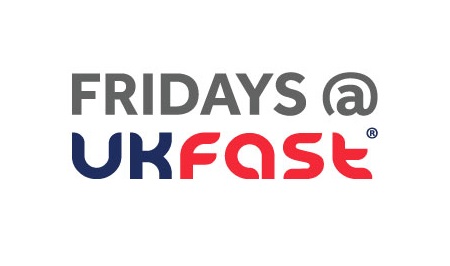 Are you insured?
A new study by KPMG has shown that nearly 80% of firms belonging to KPMG's International Information Integrity Institute (1-4) don't have cyber insurance because they're sceptical that the insurance will pay out, and it's leaving them vulnerable.
The problem is that 79% of those asked also believe that cyber security threats are probably going to increase over the next year. Also, according to the findings, only 13% of large and mid-sized companies in the UK with an annual turnover of $1m to $1bn have dedicated cyber insurance; and overall only 20% of those asked said their organisation had dedicated cyber cover, and another 20% had no cover at all! There's hope though; in November 2014 the government teamed up with the insurance industry to help UK business' plans to protect themselves.
A healthy approach to tech
We talked about the role of tech in the party manifestos earlier this week, but Liz Kendall, Labour MP and shadow minister for care and older people, is saying that it could be key to saving the NHS too! First up she believes that the work of places like the Manchester Digital Lab – a non-profit networking space – can help give people the skills that are now in demand. For example, the Lab is currently running a digital workshop for unemployed women that teaches them tech skills.
Kendall also believes it can make things much more efficient, saying, "We have to take technology into politics." She's also keen on giving patients more power over their care through tech initiatives like tele-nursing, where data from tech in chronically ill patients' homes is beamed straight to specialist nurses; which helps make patients feel more in control and means less waiting about in hospitals. She also believes owning and controlling your data could help prevent health problems in future by educating people on their genetics and how susceptible they are to disease.
3D-angerous crime
3D printing has already been pretty revolutionary in a number of areas, but the one area no one wants it to revolutionise is crime! A girl smuggled two 3D-printed knives into a Dutch courtroom recently, as part of a student project trying to examine how 3D printing could create new dangers around weapons.
The students asked the court for permission beforehand, but still found they could "effortlessly smuggle a weapon" into the court. In case you think these are just bits of plastic like kids' knives, they easily cut through fruit, and pretty much mullered honey dew melons too. The court has stressed that its staff are trained to spot 3D weapons in usual cases, but also said that their scanners can't detect them.
A picture of Apple Watch's flaw
It has been said by some that the highly anticipated – and very expensive – new Apple Watch could usher in a new era of wearable tech, but it has a flaw which some people might want to know about before they drop a load of dollar on one! Seems the watch can sometimes go a little crazy when worn over dark tattoos, or even changes in darker coloured skintypes, which can mess with the light sensors in the watch.
This means sometimes heart rate readings aren't reliable, it can lock up, and may not ping when a message is delivered. Kind of important functions. It's not just Apple though – other manufacturers have had trouble with this too. Wearable expert Sophie Charara says, "The winning wearable tech in the next few years will be the devices that work with our bodies, not the ones that ignore them."
This fox has the right idea
Have a great weekend!