Are you Voting to Protect Tech's Future?
The election is one week today, and whether you're a lifelong supporter or still desperately trying to decide who to vote for, the stand a party takes on tech and the digital economy is becoming increasingly important as our reliance on technology grows. There's no doubt that tech will be a huge part of the next five years, so the question is, how is the next leader of this country going to ensure that's a good thing?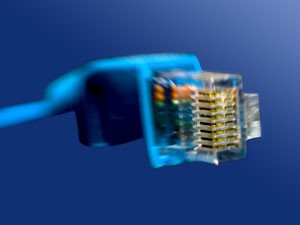 Cameron's recent 'snoopers' charter' caused a bit of a stir, and it reminded us of how important it is to have a government that knows its stuff when it comes to tech! This is just a brief summary of how the party manifestos are talking about tech, so if you want to know that your party has its priorities right, read on…
Conservative
The Tories have put some time into incorporating tech into their manifesto, promising to make the UK the 'tech centre of Europe'.
In terms of how they're planning on getting there, they're committed to broadband, saying "We will secure the delivery of superfast broadband in urban and rural areas to provide coverage to 95% of the UK by the end of 2017"; and are placing an emphasis on investing in science and tech to benefit the economy, as well as the "Eight Great Technologies," including robotics and nanotechnology. They're also very big into small businesses and want to continue to back the 'financial technology revolution'.
In terms of the less fun stuff, they are going to be looking into the data that you're sending, but they say it's just the communication – the who, where, when and how – not the content. They say this is all with the aim of preventing crime and terrorism – so suspects' data could be fair game – but promise they will also strengthen the oversight of the use of these powers.
When it comes to cyber crime – as part of a "modern crime prevention strategy to address the key drivers of crime" – they would "publish … a ranking system for the security of smartphones and tablets, as well as online financial and retail services." They also want to make sure digital assistance is available for those who aren't online.
Overall, the Tories mention the words 'tech' and 'technology' about thirty times!
Labour
Labour seems to put a lot of emphasis on tech too, highlighting how it can improve efficiency and cut out unnecessary bureaucracy; they want to "use digital technology to create a more responsive, devolved, and less costly system of government."
The manifesto says the party sees digital innovation as key to our country's success and even acknowledges that London isn't the only place in the country: "Our universities are among the finest in the world. Some are already helping our regional economies by forming strong links with industry and creating high-tech clusters. They have already spun out hundreds of companies creating thousands of jobs. We will support this model of knowledge clusters, especially outside the south-east."
They also mention high speed broadband, promising that "Labour will ensure that all parts of the country benefit from affordable high-speed broadband by the end of the Parliament [in 2020]."
Labour says it's going to stay up to date with changing tech, and ensure that people are safeguarded; calling for independent reviews to ensure that everything is above board.
Their manifesto is also very pro-apprenticeships, and they want to create a network to increase digital skills for everyone. However, some are saying that the manifesto – despite mentioning tech in almost every area – lacks depth.
Lib Dems
The Lib Dems also have a strong tech slant to their manifesto, saying: "We need to support this important sector of the economy", and want to double innovation and research.
They seem to be pretty on it, and have suggested a Digital Bill of Rights, alongside a few other unique suggestions including cluster networks, scale ups, Technology Impact Assessments and improving digital based challenger banks. Their manifesto also focuses on how to get tech to be greener.
In terms of putting the UK at the cutting edge of tech, the manifesto has a section called 'Securing Global Leadership in Technology'; and on home shores they want to hit 99.9% of homes and small businesses in rural and urban areas.
In terms of security, the Lib Dems are more strongly against surveillance than either Labour or the Tories, and are also calling for an independent review.
The other guys
The Green party understandably focuses on the environmental aspects of tech, but they feel pretty strongly about security too. They want to make sure that nothing like the Snowden situation ever happens again, but accept that in some circumstances the authorities might need to intercept data. However, they also want to strengthen the safeguards around this, as well as data protection against overseas corps.
Plaid Cymru want to get a minimum level of connectivity for Wales and the SNP is focused on getting wider and more affordable infrastructure to Scotland. They are also against the Snoopers' Charter, but will support highly targeted attempts to root out extremists, and if this includes examining their data then so be it.
UKIP is generally pretty quiet about tech – mostly just the usual stuff about wanting to get out of the EU – though they are fretting about eCall; a pay-as-you-go road charging method that's required by the EU to be in all cars by this Oct. This would track cars and report back to a central database for miles-travelled charging purposes. They're the party that mentions tech least throughout their manifesto, and when they do it's mostly in reference to 'crime'.
Assuming you care about who's looking at your data, and how you want tech and the digital economy to be managed for the next few years, this should probably be fairly high on the criteria list for choosing our next government. So take a look at the manifestos, and make sure you get to have your say!
For more information about the tech at UKFast take a look at our website or give us a call on 0208 045 4945.