Get Inspired in Manchester!
Inspiration can be found in some pretty surprising places, even if it's just Corrie inspiring us to live our lives in a less dramatic way! One of the best places to get inspired is your local community, and we're incredibly lucky that Manchester is a pretty inspirational place! The city is growing at a rate of knots, and as it does, so does the number of new businesses innovating and flourishing here; as well as the new hubs and communities surrounding them with the nurture and support they need to succeed. Business is booming, so why not come along to Inspire Manchester at UKFast to get inspired yourself!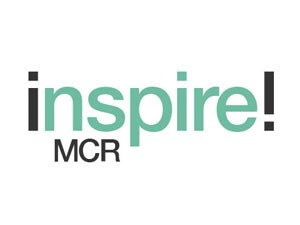 Inspire Manchester is kicking off a series of events across the country that will bring together experts and leading entrepreneurs to share their top tips and secrets to success.
On the 10th June from 5-8pm, Manchester's entrepreneurs will be congregating at UKFast to share their business secrets and how they believe we can make our great city even greater. They'll also be giving advice on topics such as what it takes to lead a business through a recession, how you grow your business and how you cope with that phenomenal growth.
The keynote speaker will be our own CEO Lawrence Jones, who has more than 30 years of doing things differently in business, and he'll be sharing his story of how UKFast grew from a business of two to 200, and to the £30m turnover firm it is now. Sharing his essential tips and tricks from three decades in business, Lawrence's story offers advice for businesses of all shapes and sizes, and aspiring leaders alike.
Joining him is a lineup of the city's greatest entrepreneurs and business minds, sharing their knowledge and lessons they've learned; so if you want to know how to take the next step with your business, or just fancy an evening full of good advice and interesting people, then don't wait to get inspired!