Fridays at UKFast – 24th April
In the immortal words of Rebecca Black, it's Friday, Friday, gotta get down on Friday. And what you have to get down to is this week's tech roundup! We've been talking about how to get cyber fit without breaking a sweat, why Tuesday was Mobilegeddon, the new high-risk attack group, and why going green can be good for business. Now relax, and catch up with the rest of this week's news!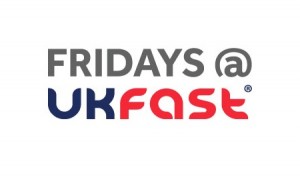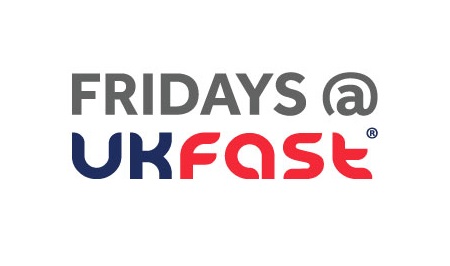 How to get kicked off a plane in 140 characters or less
We've all heard about people who joked about having a bomb in their bag and were then arrested; well now tweeting about it can get you in trouble too, except the threat isn't bombs, it's cyber crime! The FBI has issued a warning about hacking on planes after a passenger tweeted from his seat that he could hack a flight's system. He was taken into custody along with his devices when he got off the United Airlines flight and has been banned from flying with them again.
Although UA insists that the passenger couldn't actually get into the system, other security experts have warned that plane systems aren't secure enough before, and that especially with wifi now on many planes, they could be at risk of hacking. The FBI has advised flyers to report any suspicious activity on flights; for example, if fellow travellers are connecting to the system using unknown cables; if they spot any tampered ports or the removal of covers from network ports, strange wireless signals or social media posts etc.; and to review any network logs from the aircraft for any suspicious goings on.
The next stage of social media
There have been some changes to social media this week, with Facebook updating its timeline to show more things you care about (and presumably less baby/food/couple pictures – sorry not sorry), and Twitter has cracked down on trolls. Facebook's improved timeline supposedly now only shows you posts from the friends you care most about, allows you to see multiple posts from the same source, and shows less news about what your friends have been commenting on/liking. Sounds pretty good.
Twitter's anti-troll policy has also come into effect, specifying in the terms that "threats of violence against others or promot[ing] violence against others" are not allowed. You can now also put different kinds of blocks in place to stop trolls, and updated tech will help detect and block abusive tweets. You can also send and receive direct messages from any user, even if you don't follow each other; although some are fretting that this will make private abuse easier.
A new way of digesting your password
The question of how to create better passwords has been around for a while now, but with the rise of mobile payment tech it's more important than ever. The latest suggestion is from PayPal for a range of biometric options; including vein recognition, tech you can eat, and computer chip tattoos.
Some of these slightly off-the-wall solutions would have to be quite complex to work; for example, the ingestible tech would be powered by stomach acid, and tiny tattoos would also have things like temperature sensors, and ECG monitors built in. Biometrics could be the way forward though, and PayPal isn't the only one looking into the tech.
The price of piracy
Turns out your Netflix prices could be dependent on how much piracy is in your country. The service has announced that in countries that have more piracy – Australia, for example – prices are lower because Netflix is trying to compete with essentially, free streaming; then in countries where people are better behaved the prices are presumably higher. It makes sense from a business point of view but seems like it's punishing people for not breaking the law.
Some people use VPNs (Virtual Private Networks) to get around local restrictions and although this is technically not allowed either, the site says they see it as less of a threat than piracy as people would still have to pay the subscription to use it; and has announced plans to make most content globally available soon anyway. It's not all bad though – the streaming site says it actually uses torrents as a way of seeing what people are watching most, indicating the most popular shows, and what content it might offer itself.
That frustrating feeling when you just can't stash your treasure…
Have a great weekend!