The New Group at Risk from Attacks
The Internet Crime Complaint Centre (IC3) and FBI have issued a warning that law enforcement and public officials – and their families – may be at risk of attack (more than usual at least), and has urged the groups to protect their online presence and limit exposure. However, even if you're not in either of these groups there are still some ways of learning from this on a personal and professional level.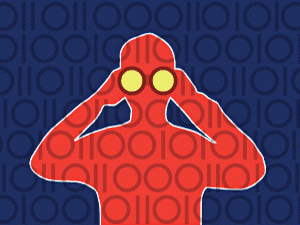 The bulletin – usually reserved for software scares – draws attention to attackers gleaning personal information from pictures and other media – particularly social media; saying that they can get information that identifies officers, their employees and their families. Because of this, officials should be wary of things like posting pictures whilst in uniform with, particularly ones that show name tags, or putting details of their police department on social media.
Through identifying these things, attackers can carry out a threat known as 'doxing'. A whole bunch of personal details are gathered then posted on websites with info about why you should be targeted, which is pretty creepy.
The advice is good for everyone though – and it's wise to limit the amount of personal information you post online and have account privacy settings turned right up. It's also a good idea to watch out for third party applications that might be a bit dodge or poorly protected and ensure you know what you're signing up for.
As always be wary of clicking on any links and inviting the wolf in, as it were; ensure all antivirus is up to date, and, as always, long, strong passwords are key! Things like two-factor authentication are always great too as it requires a second method of authentication before access will be granted. Make sure your family and loved ones know how to protect themselves too as – like employees in a business that aren't educated in cyber security – one weak link could break the whole chain!
For more information on our security solutions take a look at our website or give us a call on 0208 045 4945.