Why Today is Mobilegeddon
Most websites now are pretty smartphone-savvy; but every so often you come across a site that wriggles annoyingly off the side of your page, or is so shrunken you'd need to have bat-like eyesight to read the text. But, as devices become an increasingly popular way of browsing, it's not just cantankerous users like me that are beginning to complain about a frustrating browsing experience; Google's new algorithm has arrived, and if you don't want your site to lose out, there are a few things you need to know!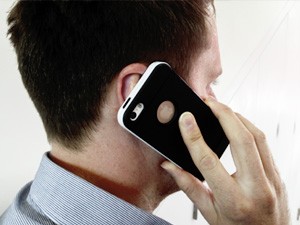 Last week we had an ace guest post on 'how' and 'why' you should prepare for Google's new algorithm – which is in effect as of today – but for anyone still a little confused, here's a bit more of an insight into the 'what'.
Being on Google's good side can pretty much make or break some companies – especially if they are online-only – but there are about 200 factors that will decide whether you're lording it up on the first page, or wasting away in page seven suburgatory; and the criteria for mobile has just had an overhaul.
For example, companies will now be penalised for awkward links that are hard to click or that mean you have to scroll sideways as well as lengthways. The company also recently announced that sometimes information contained within apps will also be taken into account when ranking for mobile searches performed on Android phones.
Google's refusing to comment on how much mobile will affect rankings, only that it will have a "significant impact"; however, it shouldn't be implemented at the expense of decent content. A spokeswoman clarified: "While the mobile-friendly change is important, we still use a variety of signals to rank search results.
"The intent of the search query is still a very strong signal – so if a page with high-quality content is not mobile-friendly, it could still rank high if it has great content for the query. The ranking update will not make it rank below lower-quality pages that are mobile-friendly."
Devs were told back in Feb that this was going to happen so they had enough time to prepare, and Google is saying that this isn't a mega change but a slow evolution; but others think it's going to be bad news for some, and have dubbed it the very catchy 'Mobilegeddon'.
Undeniably the mobile user is on the rise – for example, the US had about 134m mobile users last year, which had gone up about 100m in four years alone according to research company eMarketer – and Google ranking or no, it's important to ensure that it's a consideration when building or improving your site.
You can test your website with this handy Google tool.
For more information on how UKFast can help boost your business take a look at our website or give us a call on 0208 045 4945.