Get Cyber Fit Without Breaking a Sweat
Getting fit and improving your cyber security are surprisingly similar processes; except that I've become a massive fan of cyber security (nerd alert) since working for UKFast, whereas running – something which is also very popular here – still makes me want to throw up on myself. A new cyber security bootcamp for graduates has been announced, and it's worth a look; but even if you're among those of us that have (finally) dropped the 'graduate' label, there's no reason why you can't simulate this yourself.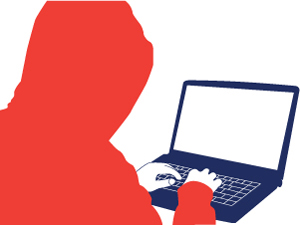 The basic idea behind the bootcamp is to bridge the skills gap, and if you're looking to get skilled up in an area then this is a pretty solid choice; and, in just one recent example, it seems it took a while to flag up Match.com's recent http/s faux pas, suggesting there's still a lack of security savvy users out there.
According to British businesses we have, not so much a skills gap, as a skills drought in this area; and as the UK cyber security industry is worth £6 billion, employs over 40,000 people and will probably grow significantly in coming years, it's worth getting in on the action.
The bootcamp is an eight week course that lets students get an insight into the hacking world, and learn how to respond to threats. They'll also get to do some pretty cool things like hack a drone, learn how to deal with a virus outbreak, and build a network to learn how it could be threatened. At the end of the course they'll sit GCIH and GSEC certifications, and then probably become instantly in demand.
Businesses, it's good news for you too – if you need security Olympians, you can sponsor students to do the course. There are also scholarships for military vets and groups considered underrepresented in the field.
Lead instructor and curriculum author James Lyne said the course will teach lots of practical skills: "It provides a safe environment to play with malicious code most people will never get their hands on. This is a radical new way of developing cyber skills and absolutely the best mechanism to accelerate the development of recent grads."
If you don't make it onto this course, don't fret – you can take matters into your own hands. Much like improving your fitness, it's important to make security part of your routine – pushing past that point of pain and messiness and wanting to cry – to get to a stage where your employees just regard terms like firewalls, DDoS, SSL and penetration testing as part of their everyday routine.
Some big companies are taking this on board too. For example, last month Target said it would employ a chief information security officer, to oversee employee training on securing customers' personally identifiable information. Considering it's just paid out $10m in compensation to victims of the 2013 data breach, it's unsurprising that it would want to make sure that doesn't happen again.
Getting skilled in IT is always a great idea and, as part of National Apprenticeship week, Minister for Cabinet Office Francis Maude has also announced a whole bunch of initiatives to get younger people skilled up in cyber security; for example, from next year, it will become a mandatory part of all undergraduate courses accredited by the Institution of Engineering and Technology.
The first Sans Cyber Academy is on 1 September 2015 at the St David's Hotel in Cardiff and you can download the brochure here, or apply by contacting cyberacademy@sans.org.
UKFast offers an award-winning Apprenticeship scheme;and considering that the skills gap is predicted to last years, there's never been a better time to get tech'ed up.