Fridays at UKFast – 17th April
Happy Friday everyone! This week we've mainly been talking about how to debug yourself, and becoming a lifesaver; asking if you're ready for Google's new algorithm, and letting Windows users know about a new vulnerability! Now enjoy the best of the rest, and have an ace weekend!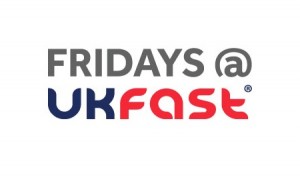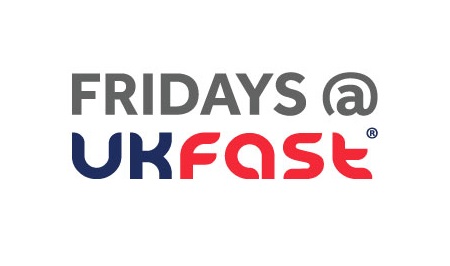 Your daily threats (one million to be precise)
Cyber crime has become a regular feature in the news, and only seems to be increasing, particularly as businesses become increasingly vigilant. But most people probably wouldn't realise quite how high the number of threats is, with nearly one million being released online every day in 2014. The report is by security company Symantec, who also found that the UK is third most targeted country in the world.
Kevin Haley, director of Symantec Security Response, said: "Attackers don't need to break down the door to a company's network when the keys are readily available. We're seeing attackers trick companies into infecting themselves by Trojanising software updates to common programs and patiently waiting for their targets to download them – giving attackers unfettered access to the corporate network."
He also reckons that, because attackers know that you're more likely to click on links from friends, social media scams are on the rise, saying: "Last year, 70% of social media scams were shared manually, as attackers took advantage of people's willingness to trust content shared by their friends." The report also reinforced the need for strong passwords, something which we're big fans of at UKFast.
Wikileaked
Two notorious situations have come together in one mega situation. The Sony hack from a while back – when all the stuff went down with The Interview film – has been re-published by Wikileaks. There were roughly 170,000 emails across 20,000ish docs released when Sony was hacked last year (which North Korea still denies they were involved with, although the timing is a little sus, as it was just before Sony were about to release The Interview); and they have just been put back out into the world.
Assange – the notorious founder of Wikileaks – says the leak is justified because it shows the inner workings of a massive corp, and the docs are at the centre of a "geo-political conflict". Sony has countered by saying: "We vehemently disagree with WikiLeaks' assertion that this material belongs in the public domain". What do you think – is Assange doing a public service or taking a crime to the next level?
Social, political media
As the election approaches, one criticism of many politicians is that they're out of touch with the common man/woman/child/unicorn; but Labour's taking advantage of social media to launch a Facebook and Twitter ad that mocks the Tories. And considering how shareable videos are across these – and how quickly content goes viral – it's not a bad idea.
The YouTube video asks voters to imagine what another five years with Cameron would be like – and unsurprisingly it's not particularly flattering. The launch – on Buzzfeed yesterday – was designed to coincide with the Challenger's debate; and just shows how important it can be to utilise these channels, especially for national events. Plus, although there's a limit to how much the parties can spend on advertising in traditional media routes, there isn't one for social media – which the Conservatives have also dropped quite a lot of dolla on!
Anyone else excited about the new season of Game of Thrones, because the cast is!
https://youtu.be/1cfNYdO–RA
Have a good weekend!