Become a Lifesaver!
We traditionally think that saving lives is the realm of doctors, police, and the Rolling Stones who – I don't care what anyone says – have magical powers. But knowing first aid could actually help you become a lifesaver too (and not just a like when your colleague calls you a lifesaver for making a brew). We're not saying that you should try and bag a job in a hospital (or in the Stones) based on your new first aid training, but it's vital that all businesses have competent, qualified people. If you're interested in joining this skilled up medical ninja team it's your lucky day – Jigsaw Medical Services will be delivering first aid training here at UKFast campus!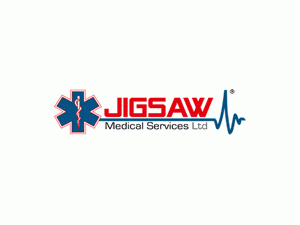 Starting on the 28th May, Jigsaw Medical is running First Aid Day at Work (FAW) – a series of first aid courses to get people skilled up in savin' lives, in partnership with UKFast. The aim is to help Manchester's businesses meet the statutory requirements for first aid at work.
A little bit about your teachers: founded in 2012, Jigsaw Medical has become one of the UK leaders in medical provision, offering a range of services for the health, commercial, media and events sectors. It supports over 5,000 workers, and has clients including the Tour de France, NHS and the Virgin Strive Challenge. So, you know you're in pretty safe hands!
The course will be delivered by Ambulance professionals and registered paramedics, and there's even a discount on offer for our clients!
If you want to get to know a bit more about Jigsaw Medical before the event, why not take a look at their story, and journey with UKFast.
To find out more and book your place call 01829 732 615!