Fridays at UKFast – 10th April
Hopefully you've all recovered from last week's chocoma and are ready for a great weekend! Rounding up this week, we've been talking about using social media for ecommerce, Snapchat's new security commitments, an easy way to create new passwords, and a second chance to catch a Linux legend in action. Now, tuck in to any leftover chocolate kicking about the house and settle down with the rest of this week's  news…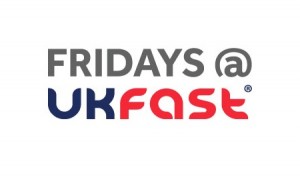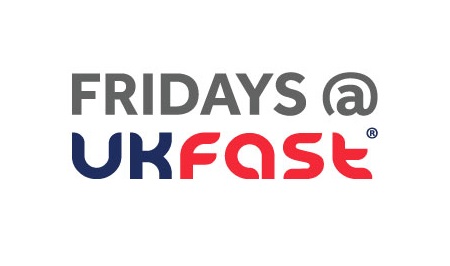 A million to one
The passwords of more than a million Chrome users have apparently been sent to a kinda dodgy IP address in the US. The issue has been labelled a "sinister side effect" of the popular Chrome extension Webpage Screenshot – a free app that was removed from the Chrome Extension store earlier this week.
Webpage Screenshot has said there was no malicious motive for redirecting the data – just that they wanted to collect the data to understand their users better, and that users can opt out of sharing data; but the security company that discovered the unusual traffic flow wants Google to investigate. As a rule of thumb, it's always a good idea to check reviews before you download anything!
Liverpool speeds things up
Slow internet can be pretty frustrating, and any time you don't have to wait for the next episode of American Horror Story to buffer on Netflix is a win by my books, but some parts of Liverpool have just taken things to the next level and landed themselves ridiculously fast Gigabit speeds.
Fibre-based ISP Hyperoptic has just hooked up some parts of the city with its Fibre-to-the-Building service, which offers speeds of 1000Mbps, compared to the city's average of 19.3Mbps. People lucky enough to be in these areas basically get the full bandwidth they're paying for. The service is planned for rollout across more parts of the city, with developments that have the most demand being prioritised.
Training staff in data protection
Luxury store Furla wants to make sure it's protecting its customers in the new tech age by training its sales assistants on best practice data collection. It's important that store employees understand how to safely handle customer data, both for the sake of the store and for the customers. A Furla representative said the store believes that to be successful in the future, stores will have to nail both the bricks-and-mortar and the online side of retail.
He said: "I strongly believe the bricks-and-mortar locations are very important and they need to be balanced with technology. Bricks-and-mortar stores are very important because you engage the customer. The customer can tell you what they want and what they like, as well ask for information. It's very important to establish this kind of relationship."
The store has also recently upgraded its in-store point of sale systems to improve the data management of the customer's journey, saying: "We usually collect the name, last name and where they live, and we are able to link all of the information to previous purchases and the time these happened."
Netflix cracks down on VPNs
Netflix is The Beatles of internet streaming, but – much like when Lennon died – it's missing some vital components; mostly the fact that some content is restricted to certain countries. To get around that, some users employ a VPN (Virtual Private Network) that allows them to get around the blocks. Until now, Netflix has been fairly quiet on the subject, but has just written a specific ban on VPNs into its terms of service.
The updated terms say that if you're caught trying to view content not available in the region your account is registered to, your account could be deleted immediately and without compensation. However, the CEO has also hinted that they might make all content available globally soon, which means users would, in theory, no longer need to use VPNs; which would be pretty ace, and mean I can finally finish watching Parks and Recreation…
Mean. Funny. But mean.
Have a good weekend!