Hear From This Linux Legend!
Last month celebrated Linux expert and writer Jon 'maddog' Hall came to UKFast to talk about modern day GNU/Linux and Project Cauã; and whether you're a seasoned Linuxer, or just curious to learn about something new, from development, to tech, to hot sauce, he's a captivating speaker with some fantastic insights. If you're now gutted that you missed it – or want to re-live the moment – then it's not too late; we have the motion picture from the Linux portion of his talk for you, so don't worry – you haven't missed out on his magnificent beard, or his expert insights.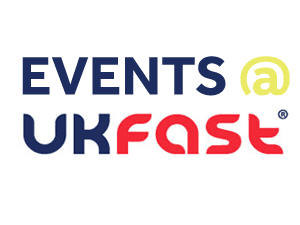 This part of maddog's talk focused on GNU/Linux performance and the fact that a lot of the programs were designed and coded for small address spaces, single CPUs, single core CPUs, low or no cache and poorly optimizing compilers.
The event was run by MLOCUG – Manchester Linux, Openstack and Ceph User Group – at UKFast Campus; a group that champions the general tenants of open source, free software and giving back to the community – so it's no surprise that it was interested in getting maddog to come and talk about a subject that many feel passionately about.
Here's what some of our techies had to say about the event:
"He was a real Linux legend in the flesh, inspiring and humorous. Told some fantastic stories about his past experiences and made us really think about how computing can help many people in less well-off economies such as Brazil."
"He's incredibly important to keeping Linux free and open. He's also really funny!"
"His love of Linux is eclipsed only by his love for beer and hot sauce."
The second half of maddog's talk – which is on Project Cauã – is on the horizon, but in the meantime take a look at our website or follow us on Facebook and Twitter to make sure that you don't miss out on any of the upcoming events at UKFast!