Fridays at UKFast – 3rd April
Happy Easter everybody – and happy long weekend! This week's already been a cracker, with our nomination for the Data Centre Solutions awards, a triple whammy of cyber attacks, the exciting Digital Entrepreneur Awards announcement, and what could be costing you £100,000 an hour! Now, tuck into your Easter egg and enjoy your long weekend with our roundup!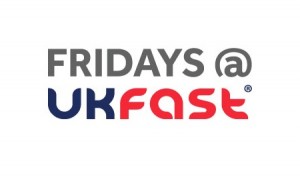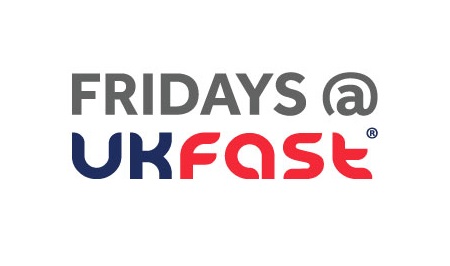 Obama cracks down on crime
Obama is toughening up on international cyber crime and those that benefit from it, introducing the first ever sanctions program that punishes overseas hacking. He reckons that it's one of the biggest threats to US national safety and wants to ensure that there are penalties for those involved; which is especially relevant after the Sony Hacks and allegations that North Korea got all up in their grill. Apparently the US government has suspected for a while that state-owned corporations in China and Russia have been behind attacks on the US.
The sanctions might not become an immediate problem for those found to have launched cyber attacks from other countries, but could do damage if the individual or corporation does business with the US. No specific penalties have been announced yet.
Facebook IS tracking you
New research by the Belgian data protection agency has compounded fears about Facebook's dubious tracking practices. They found that Facebook tracks everyone who visits a page on its site even if they aren't logged in or have explicitly opted out of tracking. The report says FB's doing it for advertising purposes, and found that it puts tracking cookies on anyone's computer who visits its domain, even if you just click onto the page for a moment and don't interact at all.
Problem is, EU law states that sites need your consent to track you or issue cookies, unless it's necessary "either for the networking required to connect to the service or to deliver a service specifically requested by the user". Although you can technically opt out of this, it's a pretty confusing process. Facebook is saying that the report is inaccurate though; something which will probably be settled shortly, as it's being investigated on several fronts for its privacy policy. If you're worried about tracking, third party browser add-ons that block this are available.
Dashing toward a future of convenience
Amazon has announced a new service called 'Dash' (which at least a few people thought was an April Fools' joke), but it has been confirmed as a real thing. The new Dash (available only to Prime users in the US) has begun trials, and it could be a nod towards a mildly-terrifying future of convenience. The basic idea is that certain products will have a personalised 'Dash' button that you can hit when you're running low, which will then auto-order more from your Amazon account.
The button is attached to surfaces via a little sticky strip – so you could pop it onto your washing machine for example – and admittedly would be good for the absent minded (by the time I've reached the kitchen door I've normally forgotten I've just used the last of my detergent); and then uses wifi networks to place the order. It's currently invitation only whilst Amazon sees how it goes down, and you can only get a max of three buttons per customer; but now, not only do you not need to leave your house when you run out of washing powder or loo roll, you don't even have to go onto your computer!
A Tidal wave of HiFi music
Following in Taylor Swift's high-heeled footsteps, some mega-artists have come together to release alternative online music streaming to Spotify. You might have seen #TIDALforALL trending the last few days; well it's talking about Jay-Z's snazzy new music service Tidal, which musicians are hoping will be the next Spotify, but better (for them). The service streams HiFi music – which in theory gives a better sound.
The downside is that files are mahoosive, and you have to have decent gear to make it worth listening. Plus there's no free option, with subscriptions at £9.99 a month for non-HiFi streaming and £19.99 for HiFi. The idea is that it gives more money to the artists, something which lots of big names are getting behind; Jay-Z owns it and part-owners include Daft Punk and Madonna. Considering that lots of artists are upset about how little of the profits they actually see, we could see more and more pulling a Swifty and taking their music off Spotify; maybe it will all go here…
Google goes old school
Possibly one of the best April Fools' ever is Google Map's PAC-MAN game. Why would you want to use a map to figure out how to get anywhere when you could use it to play PAC-MAN?? It  turns the map into one giant game of the '80s classic game, and allows you to eat little blobs and be chased by floating jellies on your street, or wherever you think that little yellow head would like to travel to!
To set it up on your computer simply open Google maps, pick a location, then either click the blue and yellow pin icon if it appears, or the PAC-MAN square in the bottom left hand corner of the map. Then use the arrows to control him as he runs riot up and down your street! You can play on your mobile device too.
It may not be April 1st anymore but we hope you still enjoy our video. Who knows, one day this might become a reality!
What have you seen this week that's worth sharing?
Happy Easter!