What Could Be Costing you £100,000 an Hour
There are lots of frustrating ways to lose money. It falls out of your pocket, an investment goes bad, or you just pay above the odds for something you really want. The most frustrating ways though, are those that are completely unnecessary – like when you lose £100,000 in an hour because your website didn't have enough security. DDoS attacks are on the rise, and in case anyone was at all unsure at the devastating affects it can have on a business, a new survey reckons it could cost around 40% of businesses about £100,000 or more an hour in peak times! Here's how to save yourself that pain.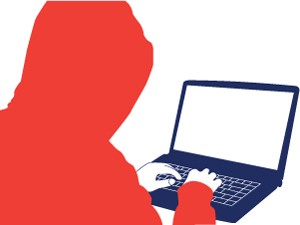 Communications and analysis firm Neustar surveyed 250 IT professionals across Europe, the Middle East and Africa, and found that DDoS attacks could leave 40% of businesses losing £100,000 or more an hour; which is no small change.
DDoS – Distributed Denial of Service – attacks are where an attacker floods a system with traffic until the site can't cope and crashes, which means downtime, which means lost money and angry customers. It can also be – as 52% of DDoS victims in the survey also reported – accompanied by the theft of customer data and personal info.
For some, £100,000 isn't even the worst of it – as 12% of businesses estimated that potential losses due to outages at peak times would be greater than £600,000 an hour, and 11% admitted that they weren't sure exactly what their losses would be. Half also think that DDoS attacks are more of a risk than a year ago – though this could just be due to increased awareness and accountability.
Only 18% said they think the risk is lower – wishful thinking maybe – and 59% said they're investing more in DDoS protection compared with 2014, which is a pretty good investment to be honest.
Whilst these figures are shocking enough by themselves, over a quarter of businesses in the survey said they think the biggest damage would be to their reputation and customer trust, which has a massive knock-on effect in the long term. Not only that but companies can be fined for not having safeguards in place to protect their customer data if they are attacked.
I'm afraid the bad news isn't quite done yet either. 30% of respondents said their companies had been hit multiple times, with the number of companies being hit only once down 30% compared with 2014; and bad news if you're in the financial sector, which reported the highest level of multiple attacks. A whopping 79% reporting six or more DDoS attacks a year, which would make DDoS protection a pretty good value investment to make!
These are all pretty worrying stats, but the positive thing is that there is growing awareness. Companies are realising that they need to invest in what once might have been considered fairly niche – you will probably have heard of firewalls, but when you say cyber security, 'DDoS protection' may not spring to mind. Well, it should now. General awareness of the importance of cyber security also seems to be on the rise.
So, don't become one of the statistics – ensure that you have the proper safeguards in place. Make sure your entire team has understanding of cyber safety, and if you don't have the knowledge, get someone in who does. UKFast has several security options – including DDoS protection – and our security branch Secarma recommends regular pen testing (where you get someone to hack you to check your system for holes).
At the end of the day your customers will suffer if you're attacked, and so will you; so take control of your solution and make sure you're protecting yourself. Right now.
For more information on our security solutions take a look at our website or give us a call on 0208 045 4945.