A Headline Hack-trick
One high profile cyber attack is bad enough, but three close together becomes a terrifying reminder of how rapidly threats are moving online. Three new cyber attacks have hit the headlines this week; and all three have taken away some useful security tips that everyone can learn from.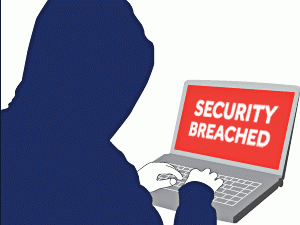 British Airways' airmiles account, the coding site GitHub, and the work chat platform Slack have all come under fire from cyber attacks recently. If you're a user of any of the sites and are now feeling a little worried, fret not – all three firms have now alerted users of the issues. However, BA is in the bad books for how it's handled the situation, as apparently customers started to voice concern about two weeks ago when they began finding that their accounts were being emptied and some er, really weird stuff happening:
"I checked my account yesterday and found that the mobile number had been changed to a Russian one. I changed it back and my miles are still there. Passwords now changed," said one person. Another found that their points had been used to book a hotel in Spain, which is just rubbing it in really!
BA released a statement in response to the attack, saying: "This appears to have been the result of a third party using information obtained elsewhere on the internet, via an automated process, to try to gain access to some accounts.
"We would like to reassure customers that, at this stage, we are not aware of any access to any subsequent information pages within accounts, including travel histories or payment card details."
They said that they had locked down users' accounts to prevent further access and changed their passwords, which users would have to reset before they could use their account again; however, this then caused even more problems, as asking people to click on a link to reset their passwords is a common phishing technique. In response to concerns about this, BA removed the link from the emails and asked users to contact its service centre instead.
Take-away tip: If you have even an inkling that you might be under attack investigate it pronto, and avoid asking users to click on links in emails.
Github's attack, by comparison, was a massive DDoS (Distributed Denial of Service) attack – the largest GitHub claims it has ever had – that flooded the site with traffic in an attempt to knock it offline. The site says that according to reports, it seems to have been motivated by trying to convince the site to remove "specific content" – specifically, china-based pages that helped users get around the local censorship restrictions.
Take-away tip: DDoS attacks are becoming increasingly common, so it might be worth investigating DDoS protection before you find yourself on the business end of a flood of traffic.
Finally, Slack – an up and coming communication platform that offers an alternative to email – announced that it was attacked in Feb. The site reckons the attackers got into a database of users' personal information; although luckily user passwords were encrypted and so Slack thinks they were safe. It let its users know and, as a result of this, introduced two-factor authentication for an extra layer of security.
Take-away tip: Two-factor Authentication – which requires an extra piece of security information at log in (e.g. a code sent to your phone as well as a password) – can be a great way to protect your site; and practising good data protection is also important, such as using encryption where needed.
The three different scenarios show that no matter how new or well-established your site is, attackers can and will attempt to get in. The key thing that users and businesses can do that's common to all of the above is to be aware of the threats, and ensure that they're employing enough protection – the reputational damage alone after an attack can be devastating, let alone the immediate stress and financial bother. Think about it – would you want to see your business in one of these headlines?
UKFast has a range of security options available, and our security arm Secarma offers specialised services such as pen testing, which checks your solution for potential holes. If you want to find out more take a look at our website or give us a call on 0208 045 4945.