Celebrating the Brains Behind the Businesses
Like me, servers will only work under optimal conditions; unlike me, if a server crashes it could affect entire businesses, not just the unfortunate souls in my immediate rage splash-zone. Plus – whilst all I really need to be happy is a handful of glitter and a mug full of coffee – servers must be kept in carefully controlled environments to operate perfectly. A lot of work goes into making sure that data centres are set up to keep servers running smoothly; which is why it's so great to have an opportunity to celebrate the brains behind them at this year's Data Centre Solutions Awards!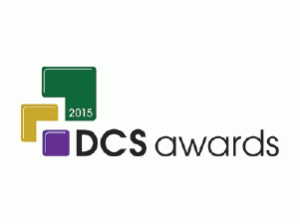 The ceremony itself takes place on 14th May at the Radisson Blu in London, and will be a fantastic evening celebrating the product designers, manufacturers, suppliers and providers that help create the awesome and impressive structures that are data centres; basically, the people that are keeping your servers safe, quite literally from the ground up!
The awards recognise the achievements of the vendors and their business partners, and this year they've been expanded to include even more facilities and information technology award categories; ensuring that every area of the data centre market in Europe is getting the recognition it deserves.
Between now and 23rd April you can vote for your favourites in twenty categories across three groups, from Datacentre cooling product of the year, to Datacentre UK Design/Build of the year.
We're thrilled to announce that UKFast has been nominated in the Managed Services Provider of the Year category! If you feel that we deserve to win, please take a couple of minutes to cast your vote for us; it's quick and easy, and we would be incredibly proud to win!