Why it Might be Time to Break Up with Facebook
If you're happy for Facebook to know all about your life – both public and private – then you can ignore this. But if you want Facebook's insight into your life to be limited to what you choose to put out there – i.e. pictures of your dog in wigs, locations you choose to share (like when you're boarding a plane to a tropical paradise), and thoughts on the Clarkson debate – then you might care about the suggestion that EU citizens should seriously consider closing their Facebook accounts.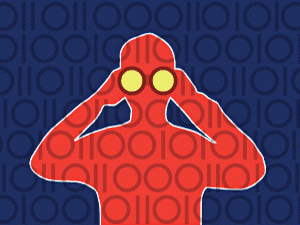 This has all come about because Maxmilian Schrems, a privacy campaigner and lawyer, is in court saying that EU citizens' data isn't being properly protected when sent to the US; and during the trial, the European Commission has admitted that current Safe Harbour legislation doesn't protect our data. They suggest that the only way to fully protect your privacy with Facebook would be to close your account, as they can't say for certain that Safe Harbour gives enough protection to the data of EU citizens.
In case there's any kind of muddle over the implications of what 'data' means here it's some pretty personal stuff; for example, your current location, nabbed for the purpose of targeted ads.
Schrems says the Safe Harbour agreement, which regulates the transfer of EU data to US firms, isn't working anymore. He reckons that Snowden's findings showed that privacy practices are being ignored by Facebook; and he's got thousands of users supporting him, including lawyers from the governments of Belgium, Poland and Austria.
On the other hand, Facebook says that it only gives up user data to governments when the law says it must; and apparently scrapping Safe Harbour would "have quite serious effects… risking disruption of trade that carries significant benefit for the EU and its citizens". It might also cause complications for European companies that use US-based companies for things like payroll info.
The outcome of the case could have a knock-on effect to any US firm that deals with the data of European citizens – including big firms like Google, Microsoft and Twitter. If Schrems wins and Safe Harbour is scrapped, it will probably be a lot harder to move data from the EU to the US to store in data centres there. The initial decision is set for 24th June, so watch this space.
It's always important to know where your data is going, and if it's stored abroad it'll be subject to those laws, to a certain extent at least. At UKFast we're proud to have all of our data centres on British soil, so you know exactly what the deal is with your data.
For more information on our data centres and how we store your data take a look at our website or give us a call on 0208 045 4945.