A Picture Sells A Thousand Products
Images are powerful, and crucial for online businesses. They're at the heart of ecommerce success, and when used correctly can really make a difference to the success of a business. Online businesses must sell their customers a "dream" with their images and create a sense of aspiration and desire to buy the products. At our recent round table, industry experts dropped some knowledge on the importance of images in ecommerce.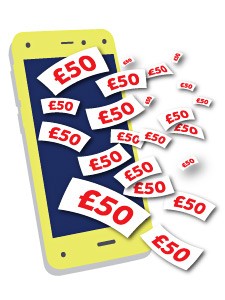 Matt Southall CEO and creative director of Man Up Gym Wear believes images are so important, they're the main selling point for his online sportswear business. He said: "People don't want to read about a product. They want to see it. You get a totally different effect and emotion when you see an image online, compared to when you see the product in store.
"At Man up Gym Wear we can upload an image to Instagram, and it's around the world in seconds. Our biggest sales come from the image sharing social media tool, so for us, the quality of the images is crucial for our sales."
Building on this idea, freelance photographer Paul Craig believes images should tell a story and convey an emotion to the consumer. He reckons: "It's important to tell a story with an image. You've got to create an emotion through imagery, to generate an emotional response from the consumer. The inspiration and desire to buy must come from the image itself. This is how things sell on the internet. They have to look really good."
Having created Amir Khan's website, Absolute Media web designer Chris Hodgen believes having great content on your site, such as great imagery, generates shares which then generates sales. He commented: "It's vital to have shareable content on your website. Shareable content, such as high quality, desirable images is key. Sharing creates sales, and ultimately it's the sales that you want."
Here are some more top tips for selling sport online from the day:
Our round table debates happen each month at UKFast campus in Manchester, covering the latest technology trends or challenges facing businesses in the UK. If you want to get involved take a look at our website or give us a call on 0800 231 5915.