FRIDAYS AT UKFAST – 20th March
Well, hopefully all of the exciting things that have happened this week haven't been totally 'eclipsed' by the sky's antics this morning! And even if they have, we've been shedding some light on Facebook's policies, the city of the future, our highlights from Cloud Expo Europe, and some important payment provider info. Now enjoy the best of the rest, coz it's the weekend wuuuuut!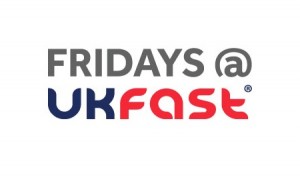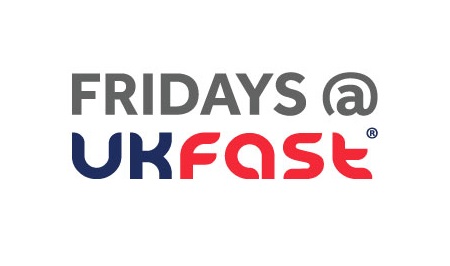 Budging forward with tech
The Budget was announced on Wednesday and it looks like tech was a major part of the plans, as the chancellor has promised £500m for the next gen of tech; things like driverless cars and the IoT. Money's also being flagged for tech hubs across the country, with hopes that this will help boost the economy. Seems like tech's becoming an increasing priority, so hopefully lots of cool things will come out of the boost!
Not-so-anonymous
The hacktivist group Anonymous has released a list of Twitter accounts that they say are linked to terrorist group Isis, with the hopes that the social media platform will block them. On the one hand, ace; on the other hand, Isis experts are saying that it doesn't actually get at the heart of the problem, and blocking the accounts won't stop the organisation. Plus there's the worry that as with previous campaigns like this, other non-related accounts will get caught and taken down by accident.
The group are asking for people to spread the message as much as possible as the more people get involved the more it's likely that Twitter will take down the accounts; which they think will have a massive impact on propaganda being spread by the group. Whilst Twitter's rules don't directly prevent Isis and other similar organisations, they do have an anti-violence policy which this could fall under.
Microsoft explores new browser options
Although Internet Explorer was the original go-to browser for many, it's not been getting the best of press in the last few years – particularly in terms of security. So, Microsoft has decided to hang up IE for good and says there will be a new stripped down, faster version of the browser – codenamed Project Spartan – coming with Windows 10.
Some versions of 10 will still have IE built in, as Microsoft recognises that it could royally mess up anyone who needs the older version for compatibility, but the eventual plan is to get everyone moving to this new mystery browser. No concrete date yet for when Windows 10 will be released but it's thought the two will come at the same time.
Self-driving the future
Although some people think self-driving cars are just a bit weird and kinda creepy, one person who's a big fan is Elon Musk, CEO of electric car company Tesla. His argument is that cars are dangerous and that self-driving cars could solve this. Google director Chris Urmson is with him on this one too, saying: "Some 1.2 million people are killed on the roads around the world each year. That number is equivalent to a jet falling out of the sky every day." He's decided Google will launch a self-driving car within the next five years – specifically this time frame because it's when his kid is due to take his driving test, and he wants to make sure it doesn't happen!
It's likely to be quite a challenge, considering that most cars are still driven by humans. It'd also be a massive cost to the car industry as most of them are designed to have a driver. Some estimates reckon it'll take around 20 years to become a reality, although Google released a prototype at the end of last year. Tesla has started adding some autonomous features to their cars, but fully-approved self-driving cars aren't here quite yet!
Turns out Iron Man is pretty cool IRL; and this touching video shows the power of 3D printing, along with the good work of Limbitless, a project which provides 3D-printed arms to children who need them.
What have you seen this week that's worth sharing?
Have a good one!