Flying High After Cloud Expo Europe
Last week we had a great few days down at the Cloud Expo Europe in London, meeting old friends, making new ones, and talking to people about the fantastic benefits cloud hosting could bring to their business. As gold sponsors of the show, and umbrella sponsor of the exciting new Open Cloud and Developer Park, it was fantastic to meet everyone, and share our knowledge and passion for the cloud. Here are a few of the highlights from the day.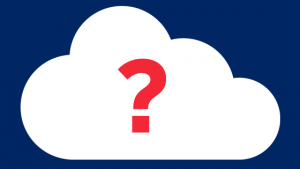 Our MD Jonathan Bowers gave a talk about how to simplify the cloud and avoid distractions. This highlighted the advantages of using the cloud and how to choose which is best for your business. His talk covered several topics, including:
How the role of IT has changed – Ecommerce will make up 33% of retail by 2016, and there has been massive mobile growth to 1 Billion Smartphones. On top of this, big data has come along, and there's more acceptance of outsourcing.
Cloud – It's an increasingly attractive payment model. The flexibility of on demand up-scaling appeals, and it has the ability to cope with growth.
The Media – There's a lot to say about cloud computing at the moment, leaving people confused and looking for guidance. People need to be educated on cloud; they need to know which one is best for them.
As always, it's vital to ensure that you have the right solution for you, as the wrong cloud can be a major distraction if you don't have the technical coding skills. These are the types of cloud available:
Shared infrastructure, which is good for small businesses.
Dedicated set of resources with added shared storage.
Dedicated to you; and growing at 39%.
Jonathan also highlighted some questions to ask yourself when choosing a hosting company:
How important is it to you that your host is UK based?
How secure is your data abroad?
What do you want to work with?
Have you got the skills to access and work with API to create your perfect environment?
Another highlight of the day was a talk on innovating and avoiding disruption in the digital world from Nick Noyer Director of Box (a platform built for IT) on Leading Business Innovation. He said:
CIOs now have more to deal with:
New Employees
More Devices
New Workplace
New Business Models
So enterprises need a solution that embraces change.
Employees now need:
Ease of use
Multi-platform support
Consumer design
Accessible anywhere
Ability to share easily
The parting advice from the day was to think about how you can use technology to get ahead.
Think about the things that are disrupting you.
How can your business innovate to use digital disruption as a competitive advantage?
Take a look at our video from the day!
To come and meet us at one of our own events take a look at our website or give us a call on 0161 215 3857.