FRIDAYS AT UKFAST – 13th March
Happy red nose day everyone! We hope you're enjoying some lols for charity, and raising some munz for a good cause while you're at it! In the meantime, we've been talking about National Apprenticeship Week, the rise of cloud-based scams, the release of the .wales/.cymru domains and why it's important to keep your domain info up to date. Enjoy your weekend (after catching up with the best of the rest!)…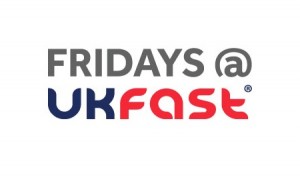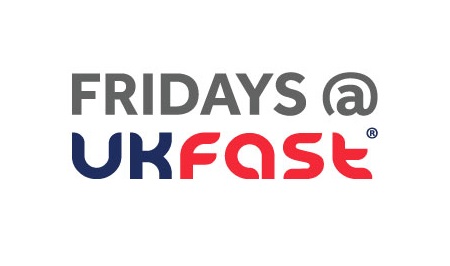 Don't restart your system if this affects you
In a wee case of mistaken identity, two versions of Panda's antivirus software have accidentally labelled themselves as malware, which would be quite amusing if it wasn't causing a whole heap of problems, specifically that the computers using it may well stop running. Apparently it's happened because the signature file in both Panda's PCOP and Retail 2015 packages became corrupted.
The important thing here is that if your computer has been affected, do NOT turn it off and back on again (which is a fairly common automatic response to computer problems!); Panda says it's issued a fix and that rebooting could mess this up. More information on what to do if you're affected can be found on Panda's site.
Wikipedia v the NSA
The Wikimedia foundation (which runs Wikipedia) has filed a lawsuit against the NSA and the US Department of Justice. It accuses the NSA of violation of privacy, specifically citing the First Amendment (freedom of speech) and the Fourth Amendment (protection against unreasonable search and seizure).
It relates to the NSA's Upstream programme which listened in on comms from people outside the US, allowing it to store and search through 'net traffic, with the alleged purpose of searching for dangerous keywords (without warrants). The lawsuit also asks for a permanent ban on upstream surveillance and the destruction of all data collected during it.
Happy coding, kids!
This week is National Apprenticeship week, which focuses on the importance of skilling-up younger generations; and talking of which, the BBC is planning on giving away one million of their 'Micro Bit' programmable devices to year seven students to help encourage them to get into coding. The devices are a bit like a Raspberry Pi, but are apparently meant to be more like a stepping stone for kids to use before moving on to more complicated devices like the Pi.
BBC director general Tony Hall said: "In just 15 years' time the numbers of people working in technology look set to have grown by around 40%." But the skills gap still exists, meaning that there aren't enough people coming up through the work forces with the skills needed, hence the BBC's plan to help 5,000 young people get the skills that are in demand. However, the next big thing will then be to make sure that teachers have the support, resources and skills to make the most of devices.
Smart cars are coming
Apple's plan to get every car connected is becoming a reality as Cook dedicated some of his keynote speech on Monday to Carplay. With cars a massive part of our daily lives, and something we interact with on the regular, Smart Cars could well be one of the biggest areas of integrated tech there is. And Apple is determined to be the one who gets in there, saying that every major brand has committed to delivering Carplay, "with more than 40 new models of car shipping with [it] only a year after launch."
Carplay claims to "take the things you want to do with your iPhone whilst driving and put them right on your car's built-in display." This will allow drivers to do loads of things whilst driving, including "get directions, make calls, send and receive messages, and listen to music" whilst also focussing on the road. Is this the next generation of automobile?
It's National Apprenticeship Week yo'!

What have you seen this week that's worth sharing?
Happy weekend!